You can now read Atoll lab in order here.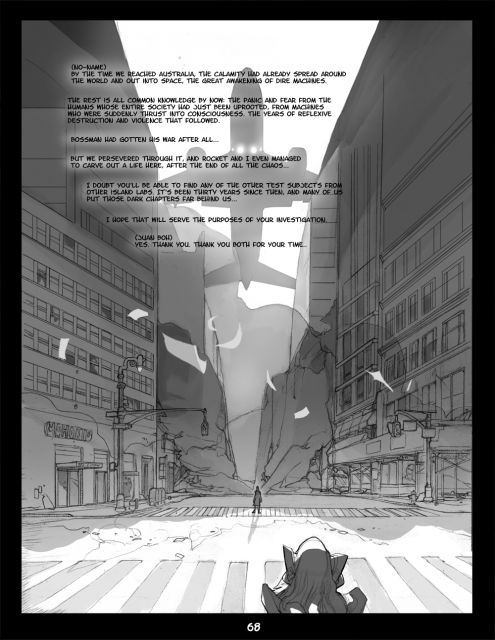 I really wanted the bonfire scene to end with more  scenes with machines choosing the girls they liked and talking amongst themselves.. but I had to distill it down to its main points. Its another casualty of speed-telling this flashback.
next 3 pages will build up to the Neodym arrival. Also, i wanted to just go with a very cartoony silhouette of nighthawk here because the "joke" is that hes hates very bright places, so you can usually only find him in the dark, or at night.
Stay tuned next year!
Please leave me any questions or comments down at the bottom!
Prince Tomcat of grumman: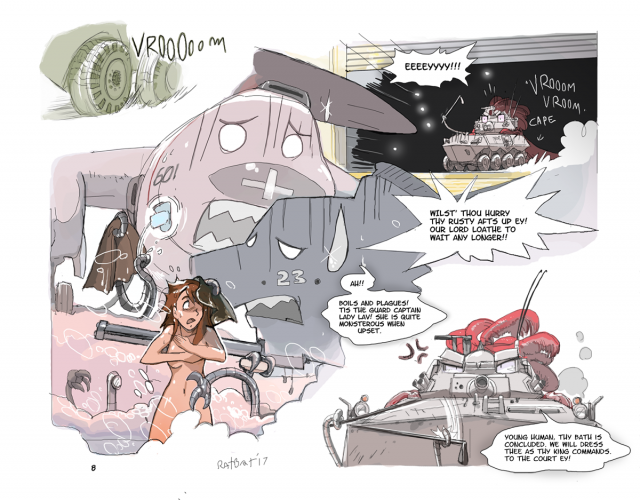 (description coming soon)