Commission: Kreigsmarine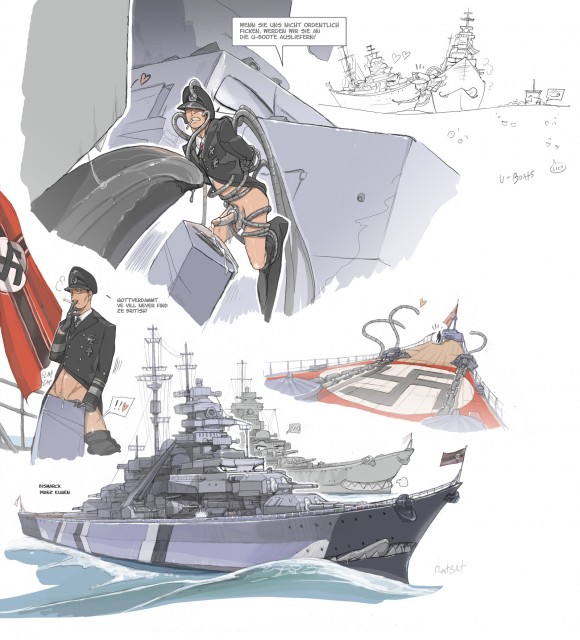 2nd version for delta: Much gentler pic.
I'm probably going to edit the Long beach pic a lil' bit also..
Notes: The final panel with the chibis, I up escalated the situation because essentially Bismarck is moaning "If you don't fuck us hard we'll give you to the U-boats". And you can see there is a wolfpack of she-U-boats near by. 5 sets of eyes voyeuristicly watch the scene of bis and prinz sharing this lieutenant. This is meant to be similar to the Messerschmidt picture, but since the scale of the machines is much larger, they are quite dominant and you have to suspend your disbelief.
P.S. I hope World of warship players find this and shit themselves XD