Avenger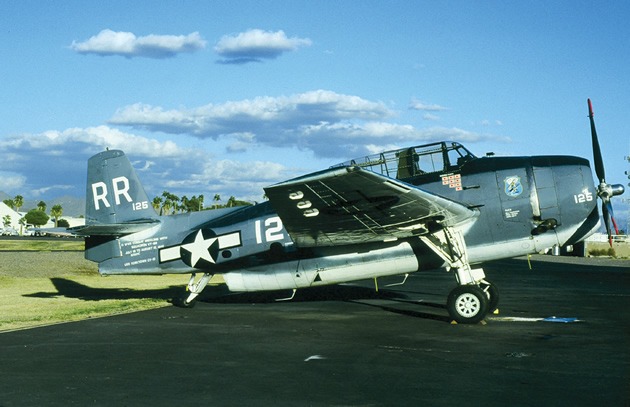 First off many apologies as my machine story's mostly just exist in the form of old Roleplays and badly spelled ones at that. This was the story of Kevin and Grace. I rescued it from the archives 6 months ago.
[7/1/14, 2:15:20 AM]  walking by the hangar, and admirer's engine purrs softly…
[7/1/14, 2:16:38 AM]  you turn around, and the "lady" of the hangar makes no attempt to turn her nose away..
[7/1/14, 2:16:47 AM]  but she locks optics with you for a moment.
[7/1/14, 2:17:09 AM]  you think she might ask you a question but she doesn't.
[7/1/14, 2:17:22 AM] Han: I would probably return the gaze. curious and interested.
[7/1/14, 2:17:42 AM] Han: possibly letting her speak first. it would be impolite to break her thought.
[7/1/14, 2:17:44 AM]  so you walk forward , maybe you say something like, 'um.. can I help you..?"
[7/1/14, 2:18:09 AM] Han: "Is there something I can help you with?" Id ask in a simple voice.
[7/1/14, 2:18:57 AM]  she wheels closer until her nose is just barely above your shoulder and you can see her optics beckoning you from just beyond her prop
[7/1/14, 2:20:11 AM] Han: My hand would reach up.. not afraid to feel her hull. I've danced with big machines.. my step wouldn't be nervous.
[7/1/14, 2:21:03 AM]  she still doesn't say anything although it looks like she wants to scream something out. But her eyes soften and close.. enjoying the feeling of your warm hands against her hull
[7/1/14, 2:22:00 AM] maybe you hear the soft whine of air she sucks into her intakes attempting to keep calm
[7/1/14, 2:22:28 AM]  or the whirr of the engine still warm and deep under the airframe
[7/1/14, 2:22:41 AM] Han: My palm would feel over the material, looking at the rivets that hold the metal in place. I feel though as if I shouldn't inquire deeper.
[7/1/14, 2:23:12 AM] Han: Let the lady lead my mind says.
[7/1/14, 2:23:52 AM] : I wonder what plane she is..
[7/1/14, 2:25:24 AM]  cause I just imagine..
[7/1/14, 2:25:30 AM]  that question never gets asked
[7/1/14, 2:25:38 AM]  and the answer never gets given
[7/1/14, 2:25:52 AM]  she deploys a mechadendrite to move along the length of your face
[7/1/14, 2:26:03 AM]  and pull you beyond her nose to her mouth
[7/1/14, 2:26:16 AM] were she gently steals a mechanical kiss from your lips
[7/1/14, 2:26:39 AM] Han: if everything happened just right. that question might never need pass one's lips
[7/1/14, 2:27:05 AM]  its awkward, but you feel the sincerity, a bit of tongue against your tongue..
[7/1/14, 2:27:29 AM]  and another dendrite slithers up your right arm pulling you in a little closer
[7/1/14, 2:27:51 AM]  till your practically leaning against her airframe and she cranes her neck to meet you full on
[7/1/14, 2:28:14 AM] Han: I'd ease into a lean against the gal, still rubbing her outside and feeling her.
[7/1/14, 2:28:18 AM] Han: guessing what she was.
[7/1/14, 2:28:27 AM]  maybe its dark..
[7/1/14, 2:28:34 AM]  the lights are off in the hangar for a reason
[7/1/14, 2:28:39 AM]  maybe she's nervous
[7/1/14, 2:29:00 AM] Han: perhaps he wasn't meant to be there.. but he went into the hangar anyway
[7/1/14, 2:29:05 AM]  in the dark you can't read her serial numbers on her tail
[7/1/14, 2:30:02 AM] Han: I would gently reach for the dendrite and feel it.
[7/1/14, 2:30:24 AM] Han: Such a soft, inviting piece of metal. how can it be so tender
[7/1/14, 2:31:26 AM]  you can tell by the slight quiver in her bottom lip she wants to ask a question but it won't leave her lips.. instead , instead you feel a larger dendrite wrap around your thigh and one behind your back gently tip you over and she pushes her nose against your shoulder.
[7/1/14, 2:31:32 AM] now you are on the floor
[7/1/14, 2:32:05 AM]  and she carefully wheels over you and lowers herself to put her mouth around yours again
[7/1/14, 2:32:16 AM] Han: despite giving a groan from toppling from six foot tall, down to three.
[7/1/14, 2:33:32 AM] Han: easing myself, rubbing her cheeks and letting her lead this.. kiss.
[7/1/14, 2:33:33 AM]  she has lowered you gently.. because now more dendrites have sprang forth to grab at your flight suit and peel your leather skull cap off
[7/1/14, 2:34:00 AM]  all the while tasting the metallic tongue of a large female war bird against your own
[7/1/14, 2:34:34 AM]  she's so nervous, more and more air moves in through her intakes. in small quiet gasps..
[7/1/14, 2:35:31 AM] Han: I would gently hold her cheek and a dendrite, take in a breath after tasting more of the warbirds tongue. "Breath sweetie. No need to be frightened."
[7/1/14, 2:36:15 AM] Han: "No need to be scared."
[7/1/14, 2:36:45 AM] your body gets lifted to meet the length of her under belly. crisp and smooth and riveted. mechadendrits and feelers move up your back from inside the coat.
[7/1/14, 2:37:19 AM]  she's very warm, and there is no evidence she's even left the hangar
[7/1/14, 2:38:33 AM] Han: trembles just a little.. the sensation of being lifted into this pseudo hug against the belly and his back getting stroked from under his trench coat and shirt let him take in another breath of air. Now able to easily rub the belly and feel for more signs. Was she a bomber perhaps with bay doors.
[7/1/14, 2:40:06 AM] she gains her composure, but instead of something all important and world view breaking she utters out.. " i..i.. "
[7/1/14, 2:42:44 AM] Han: Keeps gently rubbing the belly. " You?" stops once he feels something and just rubs it soothingly.
[7/1/14, 2:43:55 AM]  oh so timid.. so.. shamed and yet not ashamed.
[7/1/14, 2:44:18 AM] : her eyes close..
[7/1/14, 2:44:40 AM]  and you can feel a deep hum from somewhere deep inside her
[7/1/14, 2:44:41 AM] Han: Im not afraid to show my love and admiration for a machine.
[7/1/14, 2:46:05 AM]  those dendrites they pull your coat aside.. and one wraps around you from behind.. pulling and tugging at the buttons of your shirt..
[7/1/14, 2:46:27 AM]  freeing you from the layers that separate your hot flesh from her cool quivering steel
[7/1/14, 2:47:26 AM] Han: "breath easily." still rubbing what he thinks is a pitot tube. Still held up to the belly. feeling his clothes removed so his warm flesh could press to the metal.. "Mm.. does.. the gorgeous gal need a belly warming?"
[7/1/14, 2:48:30 AM]  when she feels it, the sensation.. so delicious and soft, sends waves of pleasure throughout her fuselage and she grits her little fang tooth together.
[7/1/14, 2:49:14 AM]  she huffs and her prop spins around once.. you feel tugging at the bottom of your pants
[7/1/14, 2:49:58 AM]  she gasps again through her intakes desperate to understand these things called 'pants" before someone walks in or she looses her nerve, or worse.. she's rejected..
[7/1/14, 2:50:12 AM]: she didn't want this.. she needed this..
[7/1/14, 2:50:43 AM] Han: He slowly hugs onto the belly with his arms. though his exposed chest does do what they do with cold. Looking down and seeing his pants trying to be removed. Still not wanting to question but he then splits the silence. "Do.. you need help?"
[7/1/14, 2:51:58 AM]  with a shocked and somewhat embarrassed expression she shut her eyes tight and lowered her head to see you from the side. "I.. yes.. please help me.."
[7/1/14, 2:53:00 AM]  you could probably scarcely notice but the mechadendrites have already made short work tossing off the offensive heavy coat and shirt..
[7/1/14, 2:53:19 AM]  the metal now traceing the curves around the muscles of your back shoulders
[7/1/14, 2:53:28 AM] Han: His face looked soft, and his voice was still collected. whispering cause he knew it was to help ease the female not be afraid.
[7/1/14, 2:54:03 AM] Han: His body not the prime example of human fitness.. but it was tough when it needs to be.
[7/1/14, 2:54:54 AM] Han: Thin arms that could definitely get the job done. fair chest and a little chubby belly..
[7/1/14, 2:55:05 AM]  she had signed up for everything that was hidden underneath your clothes
[7/1/14, 2:55:22 AM]  and part of that was your humanness
[7/1/14, 2:56:16 AM] Han: He was human after all.. no Olympian god or complete twink. he could be better but he was quite alright.
[7/1/14, 2:56:25 AM]  in the dark she closes her eyes and licks her mouth. her prop spins once around again. and the dendrites slither down stairs..
[7/1/14, 2:57:38 AM] Han: "ooh.. adventurous.. aren't you ma'am?" he says with a little nervous sound feeling the dendrites slither against his body and down to places few go.
[7/1/14, 2:59:30 AM]  ;;she knods and keeps silent, except for the sound of a whimper. warm silky smooth metal tendrils search for your member wondering if you were soft, or hard.. but feeling the distinct temperature differential between this delightful place and the press of your belly
[7/1/14, 3:01:29 AM] Han: He does seem to blush and warm up all over.. idly shifting his hips once that warm tendril feels its target.. half hard and quite warm still in its pants confines. "Is.. is this what you need sweetie?" he says with a soft squeeze of his hand on her side.
[7/1/14, 3:03:09 AM]  she squeezes your rump firmly for a few seconds.. "I've gotten your kiss.. I've gotten your touch. i need to feel something warm and good from a human.. I..'
[7/1/14, 3:04:06 AM]  ;;she rubs and caresses and strokes your member softly.. hopping you will stiffen and engorge for her.. but willing to accept the consequences now for overstepping her bounds..;;
[7/1/14, 3:04:35 AM]  "..with a pilot.. i needed.. to be with a pilot, with you. "
[7/1/14, 3:05:59 AM] Han: Tenses up and does give a sort of 'squeak' from his voice.. a useless skill he had learned on his own. His rump was fairly plump in the dendrites hold.. his body only being about two hundred pounds in total.. and most was below his navel. "You, did get a kiss, and I will always give you my touch. If you want more.. then all you have to do." Pauses his voice, letting her stiffen his four inches up till it was seven..
[7/1/14, 3:06:51 AM] Han: "All you have to do is ask." he finishes his words, signaling his permission as he also gives a soft and tender kiss to the aircraft ladies tummy.
[7/1/14, 3:10:32 AM]  ;;dendrites knead and softly squeeze you. she can feel your member pulse with the beat of your human heart now. your body giving off a musk she cannot resist. another feeler reaching from behind to massage and knead at your balls hopping to encourages you to stiffen more and enjoy what she must so desperately do to you.;;
[7/1/14, 3:11:11 AM]  one dendrite in your mouth to feel your tongue.. you are moving farther away from her mouth now, and it is impossible to steal a kiss now.
[7/1/14, 3:12:25 AM]  she moves you with her incredibly strong manipulators down along the her undercarriage between her strengthening landing gear her appendages- the color of silvery metal.
[7/1/14, 3:13:25 AM]  she had pressed your burning cock against her belly, which seemed much cooler in comparison until you reached a particular patch of rivets and panels;;
[7/1/14, 3:13:33 AM] Han: His bit throbs and does stiffen at its current size.. seems he was packing something most would be jealous about.. giving a soft sigh feeling another dendrite toy with his sac. A little drop of his pre leaks up and beads at the tip. He just keeps tenderly kissing the craft along her underside as she repositions him further down.
[7/1/14, 3:14:33 AM] Han: Giving a slow gasp with the new patch of metal pressed to his body while his member now does get free'd by his own hands.. letting it press flat and smooth to her underside.
[7/1/14, 3:15:25 AM] Han: Hopefully by now his own eyes have adjusted to the darkness.. where he can see the landing gear glimmer some in the dark light.
[7/1/14, 3:17:14 AM] Han: ( are you doing alright? I wouldn't want to overstep either )
[7/1/14, 3:17:47 AM]  you feel a little give, the rivets part a little to the side revealing something that felt, very complicated, layered and hot. you couldn't see it but you could feel it… The large female machine pressed you carefully against the floor and her belly careful so as not to crush you with her weight, and used the manipulation arms to pull you into her.
[7/1/14, 3:19:42 AM]  your rump pulled tightly against her belly, this new sensation enveloping you, a warm, moist and very strong feeling overcame your delicate aching member
[7/1/14, 3:21:04 AM] She gripped you inside her and arched her airframe , pushing her head up to point toward the hangar ceiling and her tail flaps curled to one side.
[7/1/14, 3:22:11 AM] Han: Slowly gasping once feeling his bit being accepted between the riveted panels and gently tugged into the warm insides by this pull and her own weight pushing on him. gripping her sides once more and lightly spreading his legs once laying down on the ground with her now taking lead and arching. "Mmph.. this.. I was.. not expecting." he whispers as his belly squeezes to give a slow and gentle thrust up into these warm, moist and tantalizing walls.
[7/1/14, 3:22:36 AM] Now you could hear her voice pour from her. she moaned and grinded her body into you, enveloping your rock hard cock and gripping you from your very tip down deep to your base.
[7/1/14, 3:23:41 AM] Han: Gasps and rolls his head back.. lightly arching his spine so his shaft was getting nicely pushed into this amazing grip he felt inside the wet walls.
[7/1/14, 3:26:10 AM]  the suction and the heat of this machine radiated deep into your hips. you could feel the reverberation, the grow coming from her mouth and her engine. she pulled her tail up and grinded against you further. Moaning yet louder this time.
[7/1/14, 3:26:56 AM]  you think you could see her shed a single mechanical tear from the side of her face. it was everything she wanted from this very kind pilot.
[7/1/14, 3:27:14 AM] : she growled.
[7/1/14, 3:27:34 AM]  ;;huff;; ..pilot.. fuck me..harder..
[7/1/14, 3:27:41 AM] Han: His cock does give easily in the pulling grip of this manipulation arm. the skin loose and easily toyed with.. even with him hard. making him moan with as you grind on his size.. pouring this heat into his groin and making him ooze a bit of pre so far.. He saw the little glimmer from the eye before his own eyes shut with a throaty moan.
[7/1/14, 3:27:43 AM]  take me.. she begged
[7/1/14, 3:28:55 AM] Han: his feet do manage to get enough grip on the ground as she begged him.. pleaded with him to do this now.. and he starts to give one thrust.. then another. rolling his hips with a strong bucking motion.
[7/1/14, 3:29:22 AM]  every sensation she could feel from you, you could feel from her. this tight mechanical well of hers seemed to be full of the same neural feedback emitters you had heard of spoken in whispers by other fellow humans who may have dared to do such things..
[7/1/14, 3:31:25 AM] Han: knitting his eyebrows and blushing red.. never having dreamed he'd experience such a pleasure and honor. thrusting faster now as his body gets into this rocking and rolling. Moaning a little louder as the tight walls bring sensations he's never had.
[7/1/14, 3:31:37 AM]  mecha dendrites caressed your body bait erratically — the pleasure in her air frame building. her prop begins to spin a little more and she growls . "faster sweet pilot, faster."
[7/1/14, 3:33:26 AM]  like the toes clenching on an enraptured lover, her air brakes open and splay out. she cries out, her mouth open and her prop moving at full speed
[7/1/14, 3:34:43 AM] Han: he doesn't even have the breath to speak as he thrusts hard and fast.. pressing himself as hard as he can against her underside as he feels himself peaking..
[7/1/14, 3:35:59 AM] Han: "Guh!" blushing red with how he sounds as his shaft throbs hotter with its orgasm.. spurting out a fair sized human load.. perhaps a tablespoon.
[7/1/14, 3:36:42 AM] : her whole body lurches and you hear the creaking of streighning metal and squeak of suspension.
[7/1/14, 3:36:51 AM]  one- two-
[7/1/14, 3:37:21 AM]  three rolls of her airframe into your climaxing member and she cries out in pleasure .. ahhh~~ ahhhh~~
[7/1/14, 3:37:38 AM]  ;;a long, joyful airplane orgasm ;;
[7/1/14, 3:38:20 AM]  you see her shiver and rock her head and nose quickly two and fro before cutting her engines and sputtering out
[7/1/14, 3:38:55 AM]  ;;laying her head against tool boxes and whatever else. gasping through her intakes and dripping with condensation;;
[7/1/14, 3:39:44 AM] Han: his glorious peak ends a little ways into her own.. human afterall. not the longest of endurance. But even after he orgasmed.. his shaft was still plenty hard. "Gnng.. s..sweetie.. y..your voice is so loud.. I.. I was afraid you would have buckled atop me.." he says while rubbing her belly even more
[7/1/14, 3:40:39 AM]  she remains still for a minute- long enough to feel you emptily every last bit out your heat into her.. before she reluctantly releases her grip on your still hard cock
[7/1/14, 3:41:42 AM]  no longer embarrassed , but drunk with pleasure she pulls you up against her belly and slums the debts of your mouth again with yet another airplane kiss
[7/1/14, 3:41:53 AM]  and then lets you breathe
[7/1/14, 3:43:00 AM]  you could see her eyes in a half closed or half open daze as she raised her frame up off the ground in a perfect upright position.
[7/1/14, 3:43:14 AM] Han: Rubs more around her side as she pulls him up again.. kissing just to leave him wiggling a bit till he gasps down a breath of air. "Nng~?!" exhales and breaths. "Ma'am. Do please tell me… are you feeling better? Are you okay?" Reaching out and attempting to stroke her cheek.
[7/1/14, 3:45:48 AM]  ;she smiles and giggles bait;; y-yes I'm alright. thank you pilot. i suppose, the man, normally rides the machine but this time.. it was different.
[7/1/14, 3:46:18 AM]  i got to.. ride you. ;;she licked her lips and closed her eyes;;
[7/1/14, 3:46:42 AM] Han: he does give a shy grin seeing her glow in the aftermath.
[7/1/14, 3:46:59 AM]  ;;your nude body as pulled to your feet and gently as you were set down;;
[7/1/14, 3:47:52 AM] Han: "Different is never bad ma'am." getting his balance back once the dendrites let him go, able to pull his pants up as his shaft was now soft and dripping a little of the aircrafts 'nectar'.
[7/1/14, 3:48:05 AM]  She caught a glimpse of your clothes that were so haphazardly kicked to the side. And thought that maybe this would be too much effort to dress again.
[7/1/14, 3:48:25 AM]  She whispers 'you could stay..' ;;her tail flaps curling;;
[7/1/14, 3:48:58 AM] Han: He looks around, only in his pants. "I think I will stay here. with you. Its already so late."
[7/1/14, 3:48:59 AM] But if you can't– don't forget me. ..
[7/1/14, 3:49:54 AM] Han: "I don't think I can ever forget the sound of your voice. so soft and kind. Even if you shared it for a little."
[7/1/14, 3:49:58 AM]  In one joyous motion, a manipulator arm wraps around your waste and she buries part of her eyes in your chest;;
thank you.. pilot..
[7/1/14, 3:51:09 AM] Han: He gives one short 'meep, another useless noise he's learned as she presses her face to his chest. "Oh oh~ its okay sweetie, its okay."