doodles!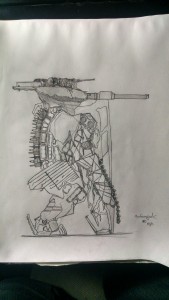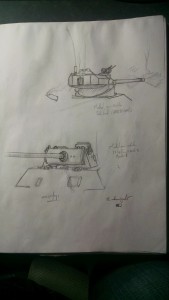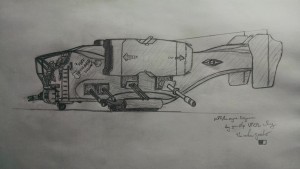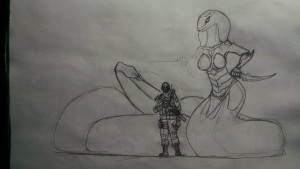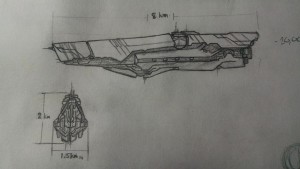 Sooo, i did some doodles as well as stories, stories are still in the making, and some of the pictures are little preview of the stories to come. sorry for the bad quality i dont currently have a scanner and had to use the phone camera.
The screwed up looking Abrams MBT is my interpretation of a corrupted machine in that its basically a mess of some small organic matter and just general mechanical mess using what ever it can get its hands on as something useful in preserving its self. such as reactive armor, ammunition, weaponry ect.
The second image was a little bit of practice in trying to do some realistic tanks because i hope to some day get as good at doing the drawings as RatBat is and satisfy some of my slightly more dirty fantasies visually. The AMX 50-100 is one that i have a story planned for and with any luck should have some hot garage sex between the gorgeous frenchy and her mystery lover. eventually at least.
The next one is basically a VTOL c-130 with twin 20mm cannons on the front and back to help wave off interceptors and to act as a little extra fire power against ground units, two 13mm Gatling for soft targets, 40mm auto-cannons and a 120mm howitzer for the big fireworks.
The snake lady is another story i am working on, machine assassin from some enchantment civilization on a distant planet, don't have a name for her and am still in the process of finishing that particular drawing… that let arm ARGH!
and last bot not least! a giant space ship which has a story currently in the works, and is probably going to be tied in with the above picture of -insert creative name here- and kane the little dude about to get stabbed. should be fun to do and might give me a consistent thing to be working on as i, hope, to have multiple parts to it.
And with that i think i will leave all of this here, hope you guys enjoy and a final note: Theunknownjester has leveled up! -insert level up music here-