So it's been quite a while since I've done anything, I'm sorry about it I've just been going through a lot, a lot of change in my life. Nonetheless I've always kept my stories in mind and I've got a big one for y'all! The next insert in Titanic's story, The Lost Olympian. I hope to get back into this like before, but I'm just real busy right now, and for a good long time, too. But I'll do what I can, when I can. But without further delay,
Enjoy.
The lost Olympian
Prinz Eugen loaded her eight massive 203 mm naval guns and conversed with Patelo and an explosive excavation specialist about where to plant the shots. Titanic impatiently waited about a kilometer behind watching. Ever since they entered Norwegian waters she's been watching Eugen blast ice wall after ice wall, blast iceberg after iceberg. The current would push the dislodged ice chunks further north, out of their way in into colder waters, and that would keep the eco-heads happy. Now the machines certainly aren't eco-heads but they really don't like all the fuel consumption going on, either. Nonetheless this and Olympic were what was plaguing her mind; keeping a clean Earth and meeting her sister again. Suddenly out of the boredom a large and intimidating roar flooded the air and echoed down the icy chasm as Eugen released the third barrage onto the ice shelf. With the rather spot on accuracy the massive wall crumbled and plummeted down to the ocean. Massive splashes and waves rushed out towards them. Titanic braced and winced as the stinging water smacked her hull and carried her up and over.
"Damn that's cold!" And she's still used to being in waters about 3° C. Once the waves settled and the ice moved away they got a sonar report.
"All clear Titanic, we're moving in." Titanic found Bradley, stopped him from what he was doing, and gripped him tight and held him firm. Titanic fought to put absolutely everything she had into her engines and propellers but the crew fought back. Even though she had new engines, enough boats for her small crew, a stronger hull with topped off watertight compartments and nearly all veteran crew, the thought of history repeating still cast its shadow over them all. They took their sweet time and careful caution. They watched for outcropping the sonar missed, they checked to make sure that there was no overhang to hit the masts or funnels, and there was none. The walls were suspiciously ridged and even, the path wide and constant, the massive turn they were making was constant. They had the rudders about a fifth over to port and were traveling at 10 knots. It was eerie quiet, scary perfect, and uncomfortably calm. After some time Prinz Eugen entered a fairly large delta-like harbor and was aghast, Titanic eagerly turned the corner and saw her sitting across the bay staring at Titanic with a complete dumbfounded look of bewilderment.
"Olympic!" Bradley got her reaction all on camera.
"Am I dead, then?" Prinz Eugen was still aghast, not because she existed, but because of what she was covered in. Titanic didn't notice or even know it's relevance.
"No! No! They raised me! He raised me!" She nudged towards Bradley as he turned to film Olympic's reaction. Olympic was very, very confused. Titanic began explaining what had happened, like being found, some looting, so much fascination with her and eventually got to her being raised. While she was doing that Bradley turned to Eugen, who looked back, both of them shocked. Titanic blissfully was unaware of any details and it's no surprise why, nobody ever told her about the Nazis. Bradley brought it up with Titanic, asking her what's all over Olympic. "Well, I don't know." She finally looked at the draped banners and painted emblems. "Olympic, what's all over you? What is that?" It seemed she had no idea what Titanic was talking about. Then it suddenly hit her.
"Oh these flags? Well after I retired and moved here the Germans showed up in.., 42? Maybe? I think that's what year they said it was. Anyways they asked if they could use me as a base of operations and in return they'd maintain me and service me. I agreed, I had grown quite lonely by then, and thus they brought up all their flags and draped then from the promenade deck and painted their.., their.., shvashteka on my decks. They built this dry dock for me, they carved out a channel for their boats-they had massive submarines! Nothing like the ones from the Great War! Oh these were much bigger, and they had many officers come aboard, many sailors and soldiers alike, they set up a lab, tested me, they even recommended updating my engines and electricals. But they never did that."
"What all do you know? What else was going on?"
"Well the radio reception in here is absolutely terrible, so that's why they built a tower up there on the shelf, and wired in some hard lines to my radio room. They kept a tight guard on it and never told me anything. They told me what they were doing here, of course, but not much else. When they left all they took are their boats, the radios, and weapons. They left everything else, including a bunch of documents but I can't read German." Eugen was interested. "Every now and then I'll get some Norwegian radio but I don't know Norwegian, but their music is nice." Bradley was trying to start breaking WW2 to her but Eugen completely took over describing Hitler's rise to power, the hate, the Jewish prosecution, the invasions, the fact that Britain and Germany warred against each other, and she kept going. She explained what Hitler and his staff did with the Jews, gays, crippled, gypsies, and other inferior beings. She described important details with accuracy and blunt truth, the blood of the nation being slowly ringed out and the horrors that ensued with invading a desperate nation. She mentioned almost every atrocity, all she knew at least, and all the consequences. It didn't take very long for Olympic to turn pale and regret everything, guilt ensued her and enveloped her. She felt sick not just in her bowels but everywhere. She had been a veteran of the first war, one point evacuate the wounded-the mamed and gassed, the shot and starved, and she saw millions of those wounds all on one body, for everybody, as far as the horizon-and she helped that happen. If she had more human like bodily reflexes she'd throw up. Titanic didn't even know about that, she begged Bradley to tell her more and he said he'd try his best.
Olympic wasn't very friendly after that, not for a while anyways. She begged that the flags be ripped off her-her arms couldn't reach-and her decks cleaned. She was on the brink of crying. They really didn't have a way of getting to her, the gangways on the dry dock looked rotten and weak and the docks were too high to send the lifeboats, Titanic's crew could split up and man Titanic as a skeleton crew with the majority of crew going to Olympic, but as of then they had no means of getting them to Olympic. Olympic said that tides rose quite high here, and that there's some sheltered wood in a house at the back of the dry dock, when asked about provisions she said it probably all went bad decades ago. So they gathered up food, water, tools, rope, anything else they'd need, stocked up the boats, and got them ready to be lowered. After that they waited. In this time they asked Olympic about things all around the harbor.
"Well, there's an ammo Depot in that big octagon bunker there, and there's the main office-that small shack there, I was to be the quarters and office for all here and any who sailed here. That was where I was tethered to right there, that pier next to the Hipper class. Let's see, there was a U-boat frame they had floating out there but they scuttled that little thing when they left. There are some quite nasty aircraft guns on me, and there were some over by the depot but those were taken. I'm pretty sure I still have some ammo on me. Uh, let's see, there was a crane they used but that fell over in a nasty storm. Oh and they also had special hot suits to clean my belly with-oh that was very nice!"
"Then why was there a dry dock?"
"Oh this wasn't for me at all. It was for one of their super dreadnoughts, I think her name was for Admiral Tirpitz. They told me the poor thing got stuck further south and couldn't get here. They also said it was much nicer. I knew I should have gone farther south. I was so stupid." That only created more questions.
"Olympic, you could go farther south?" Titanic asked.
"Yes, after you sank and after the Great War White Star Line fell apart and was bought out by Cunard. Most of the white stars were broken up because of how old they were. But because of my service and what I am-alive-they offered me retirement. I took it. They let me choose where I could go and at the time I was very very upset with people. So I hastily chose isolation and temperatures hostile to people. I came here. After a long while I hated myself for choosing this, as you surely know I went mad all alone. I guess they, Cunard, wrote me off as being broken up." It was quiet. "It was that madness and loneliness that made me accept the.., the Nazis.., so fast and open." It was very obvious she was guilty and remorseful. By this time the tide had risen high enough to reach the piers and the parties were launched. Everyone watched eagerly as they rowed across the bay and came alongside the pier, mooring the comparably tiny boats to the pier and climbing over onto the top.
They explored around and did find usable wood, rope, tools, and other gear. After scrounging through the base they assessed the gangways and brows, some were rotted but there were some metal ones that were perfectly fine. They swiftly made their way aboard bringing most of the wood and tools, checking all the lockers, compartments, valves, electrics, and vital systems of Olympic. The climate, hull integrity, and superb building skills kept everything practically brand new. A true testament to time. Olympic was still a oil-fired steam engine ship, and only having a skeleton crew meant that manning an engine system of that size and complexity was nearly impossible-not including the crew for the bridge. They had a plan for this, however, only one boiler would be fired and the steam would be directed to one engine only. The most senior ad experienced navigators and helmsmen were sent aboard Olympic because of this plan. Once the plan had begun it all went to the trash. As it turned out one of Olympic's post-Titanic refits included arms that could operate her boilers without a crew, so more effort was focused at the engine and rudder engine level. While the engines were heating up the deck hand party went around tearing down all the Nazi banners and flags. For the first time in nearly 80 years Olympic's belly felt hot and ready, her engines felt pumped and strong, and her smokestacks bellowed with warm smoke. Her smile stretched from port to starboard and barred all her comforting teeth, that mood lifted up everyone else's moods, too.
Her lines were cast off, she was tied to Eugen for a tow out, and they were off before sunrise. Bradley stood on Titanic's forecastle with his camera watching his lover turn overjoyed and it in turn spilled over into him. Titanic watched her sister's slick, long hull glide through the water. The water and ice gleamed with her hull and the lights on her hull like a mirror, majestically gliding through the dark between the ice illuminating the whole passage as if it were a city. She made the whole ice sheet glow and dance, the water sparkled and jumped around, and Titanic could not contain her excitement. She shook Bradley and wrapped him tightly in her arms. It was at this moment, when they were about to leave the corridor onto open water, he realized that neither had ever seen or been around each other on the open water. Only being together in ports.
The sun's rays stretched across the sky, piercing through the clouds and casting an orange glow on the trio and turned the deep blue water to an almost purple sea with big orange spots on the waves. The two Olympic class liners steamed side by side, their long black hulls flying over the blue and the proud white superstructures gleaming in the light, the tall masts reached high into the sky and the smokestacks stood mighty and high. They sailed proudly and Eugen couldn't help but watch in amazement at their elegance, beauty, and majesty. They were meant to be the most luxurious, most majestic, most beautiful queens of the sea-and that they were. All eyes were on these two ladies, the sunrise astern and the gleaming ice sheet providing a powerful and moving backdrop for these two distinguished ships. Titanic instantly started talking to Olympic as soon as the euphoria wore off.
"Olympic?"
"Yes, Titanic?" Olympic shifted her eyes port to look at Titanic, her eyes were a deep brown and her voice very similar to Titanic's.
"Why did you choose to isolate yourself? What happened with people that pushed you to do that?" Olympic sighed and did the little 'ship nod' that constitutes looking down and moving lips convincingly.
"Alright, I guess it goes back to when I ran into the Hawke cruiser, I felt so bad about that. Next it was you, when you sank we heard your cries, your CDQ CDQ SOS SOS, we heard it all. Then the silence hurt me, then the news crushed me. That hurt me for a long time. There was a man, however, he was sweet and kind, and I fell in love with him. He was a steward on my crew roster, and we had made much progress together. He was there when they put in my eyes and mouth, my arms, and all those sorts. He was the first person I searched for, first person I held, first person I loved. Then the war started and we were separated while I was turned into a troop ship. One day as I'm loading troops I see one soldier smiling up at me and it was him. I was so happy, I instantly plucked him and all his stuff and moved him where I wanted him, I certainly abused my power to keep him there where I wanted. I kept him with me and we loved and loved every night all night. But he wanted to serve the king, he fought me to get off and fight, he did win because I was threatened by the Navy, and he went off to war. That worried me a lot. But as news came back of the war going well, when I sank a U-boat, and when I went to retrieve his battalion I was filled with excitement, I felt like nothing could go wrong. I scanned each and every face I saw, I memorized everything on everybody that looked like my dear Harry. But none of them were him. I learned later he died of a trenchfoot amputation complication. He died after weeks of pain, discomfort, and misery. And the last time I saw him I was upset with him, I was furious with him. And I felt very guilty about that. And it took me oh, thirty years to get past that. I clung to that guilt, the guilt of loosing my sisters, my lover, and my family. When Cunard bought out White Star, I meant. That is what drove me that far." There was a moment when Titanic was going to say something when Olympic continued, "His name was Harris J. Pettleton. He was from Partridge. He made me think and wonder, how many boys did I send to their deaths? How many did I ferry to the grave?" Titanic sensed she was going back down a dark path and instantly ended that train ride.
"On a different note, New York is beautiful! London is awesome! And Britannic is in New York right now. Sh-"
"They raised her, too!?"
"Yes! She came out looking for you before I did, she scraped the Ice but her hull held and she's being fixed up right now. She's still a medical ship and has gone do disaster relief rallies to treat survivors. She and I and you are probably going to be museum ships, I am already, Britannic works as one when not a medical ship, sometimes she's paid by the Navy to be used as a training platform for their ocean doctors, practicing surgeries at sea in rough or normal conditions."
"You think I'm going to be a museum ship, Titanic?"
"Well, Bradley here is part of the company board, so he knows more, maybe even what you're going to be for sure. Bradley? What's Olympic going to be?" He Thought and leaned against the railing.
"Well," he began looking over Olympic's hull at the rust and wear and deficient properties, "with this paint scheme you might actually be used as a cruise ship to bridge the gap in profits."
"I'll be a liner again? What flag will I fly?"
"You'll fly under the British flag and the White Star pennant. BUT if it's decided to repaint you, it may be the dazzle scheme and you'll be a museum ship for World War One, merchant marines, and the likes."
"Well," she started a little worried, "If you needed profits, why doesn't Titanic carry passengers, she's only ever carried for one voyage. Don't you think she'd want to fulfill her first purpose?" That did effect Titanic, she does have phases where she begs to carry passengers but Bradley and others remind her of how few she can carry. It is a very somber time frame.
"I don't have enough boats to carry passengers." Titanic stated then looked to her deck almost in defeat.
"Right," Olympic responded, looking at her deck, "so how is it? Being a museum?"
"Not to bad," Titanic replied scowling as she thought about it, "it does get repetitive and at times mundane and boring, but most often the groups are interesting themselves and are a fun bunch, and I do get a lot of time with my dear Bradley, so I say it's not too bad. I'll take the worst days of this than any day on the bottom."
"What was it like? What happened?"
"The bottom? Lonely, absence of everything, and cold. But it wasn't that cold! The only times I was really excited and what set me back on track to sanity was subs coming to visit. Interaction again, light itself can be felt if it's gone for too long. At the end was Bradley, he talked to me and helped me the most. As it turned out I fell for him and to top it off he made me a mother." Olympic was stunned.
"Wow, uh, congratulations! How long have you been a mother?"
"Violet is seven years old, Britannic's little one, Tobey, is five years old. They're wonderful little things!"
"Harry and I were talking about children, we weren't even sure if it would work out. If it was possible. Now I know."
"How long did you serve, Olympic?" Prinz Eugen asked, coming alongside.
"Oh I served twenty four years as a liner. Almost five years in service of the Navy. I had carried around two-hundred-and-one thousand soldiers to the war, and when I was retired in thirty-four I had made two-hundred and fifty-seven round trips to New York and the United Kingdom, with four-hundred-and-thirty thousand passengers on my rosters. I was close to two million miles traveled. They got their uses out of me for sure."
"Impressive, quite a career."
"I've been plagued with problems, though. I've had the problem of hitting ships left and right, I only meant it once and I got the bastard, but every other time it was an accident. I sank a lightship and killed half of the crew. There is a lot about me, a lot wrong, or twisted. I don't know why, either." They broke off the conversation for a while, that night Titanic brought up something in secret to Olympic that she had noticed.
"Olympic, I noticed you're very active, do you need someone?" Olympic was shocked.
"Is it that obvious?"
"No, but we're sisters, we know each other. Trust me, we feel each other."
"Yes, I am a little lonely."
"A little?"
"Okay, I'm really lonely. I haven't been touched since 1915, that's over a hundred years ago! I need to get stuffed, I can't stand it!" Titanic giggled a little bit, she knew the feeling, it's why she talked dirty with Bradley the whole way up. "Are there any.., bachelors on board? Anyone that might help me out?" Titanic laughed aloud.
"There is one person I know who'd love to help you out. He's going to be at port, Olympic. All you're going to have to do is talk to him a little bit, then get sexual." The potential prospect made Olympic wet and grow very excited. "He's not that bad looking either." That made Olympic reached for herself and make sure she'd be.., ready to go when they meet. That stayed on her mind the whole journey there, pricked deep, long, with a rod of steel, she thought on it so long she was leaking onto the forecastle deck. She refused to please herself so he'd be even more fun for her, dirty, naughty, sexy fun!
During the days Prinz Eugen, Titanic, and Olympic would share sea stories and share sea stories of some of their crew members. Olympic certianly had the the most to share so that kept them all busy while they were sailing down to Liverpool. When they arrived at Liverpool there was much that had changed for Olympic, she marveled at how busy it was, how modern it had become. She was marveled at herself, everyone had believed that she, the queen of Liverpool, was broken up long ago, but now she sails through the narrows once more and it seemed that everything stopped. It was the exact same when Titanic sailed in after her refloat, like time stood still for all but them. Olympic felt a blast from her glory days back when she was the ship, the ship everyone adored, the ship everyone wanted to sail on. She saw her old slipway and noticed her tugs and tenders were guiding her there, she became very excited and overjoyed to be home again. She was delicately nudged into the slip and aligned with the chalks under her belly and sealed off. The water was drained and she rested on the chalks set up just for her and her small crew was departed and inspectors were launched aboard.
There was lots of rust under and at her waterline, her stabilizing fins were in danger of falling off and her rudder in danger of failing to traverse. Her propellers made of bronze were clean and functional but the fittings for them looked sketchy. The pump ports were also noteworthy as was her keel-line. The Germans had done a superb job of making Olympic seaworthy again but that was way back in 1942-43, it had done it's job and wore off. Paint below the waterline was no longer red but a pink-grey. Inspections of her electrical systems were problematic for most areas but the vitals ad most of the officer cabins were fully functional and up to the 1940's standard. The firemain pumps and dewatering pumps were all stopped up and filled with algae and other water life. If there was a leak in Olympic there would be no way to stop it, and if the fuel pumps and tanks weren't in good condition and started a fire there would be no saving her. Integrity was outstanding, the cold preserved much of anything aboard but the food spoiled regardless and some added deck fixtures had rotted. Overall she was in remarkable condition, in great shape and if you asked her, healthy and ready for some great sex. Titanic was pulled alongside the slip and moored where Britannic had been a few days ago. She was out for trials making sure the repairs were satisfactory. Olympic really wanted to see her, wanted to meet Violet and Tobey, her niece and nephew, she wanted to meet Harold and shake hands with Bradley. She also wanted to meet Patelo but he was gone in a flash, he said his goodbye over the radio and poof, gone into the city before he could be thanked. "I wanted to thank him for finding me."
"Well, he didn't find you." Titanic said.
"Who did? Bradley?"
"No."
"Britannic? Harold?"
"Neither of them."
"Then who?" Titanic assured her that she'll meet them very soon, but in the meantime she'd be meeting the man Titanic promised her. Olympic tried to clean up as much as she could, she snagged some cleaning gear from her lockers and cleaned her port and made sure a man would love to play with her toys. Titanic's love ports are all in her superstructure, while Britannic was built with her fantail port, one on her hull, and she also had one on her forecastle deck, just ahead of her cargo shoot, and was upgraded with more in her superstructure. Olympic had her fantail fun port and her forecastle fun port. She wanted to watch herself get drilled, she wanted to see herself getting fucked, so she made sure the forecastle port was clean, soaked, tight and soft. She cleaned to her satisfaction and proceeded to pester Titanic about him. Titanic continuously reasured her that he'd be coming. And sometime that evening Titanic introduced him to her.
"Olympic, I want you to meet a close friend of mine and Bradley's. This is Perry Johnson, from Hampton."
Fin
Yeah, yeah, it's been a long time since I've done anything, much longer something naughty, but don't worry it's on the way!
Ch 50
"Adler get out of the mud!" Thirty-Four pushed Adler out of the mud and kept him going with the group, he loved playing with mud and ever since they had been offloaded of the train Adler has been stopping in every mud hole to play in. And being in a swamp land that is a lot of mud holes. The Russian tanks were well used to the mud and marsh of swamp so this didn't faze them as much as it did American tanks and some German, but it was sure getting on Thirty-Four's nerves. They were the second batch on the train, it was Thirty-Four, Adler, Kramia, Mini-Rommel, Erin, Gretchen, Tiger, Frau and Canine's remains. There were a lot more tanks lined up back at the port but the train could only haul so much. Thirty-Four was in front with Adler at the head of the tank column, the leading car was Kitty the Puma acting as the navigator. Adler stopped to play with mud and this time Thirty-Four scooped him onto her chest. "Adler you're going to make me throw out a track. You're getting too big."
"I need new belts, mom, they aren't working."
"No, you got them changed just before the boat ride, you're fine. What you need to do is keep going and DON'T play in the mud."
"Moooom!" He groaned as he shook mud out of his hand. They trekked on and eventually came across tall chain linked fences topped with barbed wire. There was a sign that clearly stated that trespassers would be shot, and that photography was a no-no. "Mama, is this our home?" She looked at the complex, so far it looked more like a prison than a camp.
"I guess so." She replied, holding him tightly in her arms.
"I zought Amerika vas za home of za free? So much for free." Gretchen said in her accented English as she gazed upon the gates.
"This is here to keep citizens out, not to keep us in. They don't want people to learn that life as they knew it was wrong." The human navigator spoke.
"But vie?"
"They'll stay calm and quiet not knowing, but if they found out, everyone would go crazy." The two guards at the gate opened up a path and let them through. There they met with an assistant who led them to certain areas, they passed moderate sized building like warehouses that they figured were for testing and storage. They split off just before the large, circular building that seemed to be the main structure and were split by gender. Adler did stay with Thirty-Four for the time being but Mini and Canine's remains were split from the mostly female group. As Mini passed one of the open warehouse doors Thirty-Four spotted something that instantly changed her.
In the warehouse was a Tiger tank, first model with the Panzer III turret storage bin on the back of the turret. The whole side was riddled with shot holes and the skirts were all missing, one of the exhaust pipe armored covers was gone, too. Just seeing the tank and its presence moved Thirty-Four. She turned to it and put Adler down, commanding him to stay there. She knew what she was looking at, she knew who she was looking at. Without a doubt. Tears formed at her eyes and her body shook with fear and rage, suddenly she lunged forward blinded by emotion and crashed against his side. Her arms flailed against his side, punching and whacking and clawing and pushing and pulling. The Tiger initially was shocked by this but quickly figured who it was, Thirty-Four's voice reminded him.
"You son of a bitch! You bastard rat! Coward! How could you do this!? I hate you! Worthless Nazi coward rat bastard! Burn in hell you lousy box! I hate you! I hate you! Why? WHY!?!" She sobbed more with her eyes slammed shut and her entire energy being devoted to throwing herself at him. "TELL ME!"
Devastator silently took it. He let her push and attack at him, it barely did anything to his actual body but he still hurt. He knew he did her wrong, he knows that he's entirely at fault. He can't comprehend what pain and suffering she's gone through. He listens very closely to her, he hears her pain and hate, he feels her anger and emotion, he knows his guilt and his burden. He wants to say sorry so badly but knows it'll fall on deaf ears. Why should she believe him? She had to provide for herself, she had to survive, she had to give birth, and he hopes that she took care and provided for the child. He knows he can't ever make it perfect or even right. But he'll be damned if he doesn't at least try to help. He continued listening very attentively as she went on about eating her crew, feeling abandoned by the world, her whole life obliterated, the cold and sleepless winter nights and the melting summers. He listened to her tale of eating her own, being a cannibal, hating her body and wishing death to it all. He was listening the whole time as he looked down to the ground in guilt and shame. He had hoped this day would come; the day he returned to her. Then she started asking questions that hit him hard.
"How many others did you rape!? How many others are there!?! Did you even think of us? Did you even care? Did you gloat and boast about us? Were we just campfire stories, bar talks?! Or did you think back and wonder if it's still just as tight? Is it still hot and wet? Did you care if we were alive or dead?!? Are we just measly sex toys for you to use at your every whim?!" She backed off and looked at him, staring at the ground. "TELL MEEEEE!!!" She shrieked. She threw herself at him again and gripped him, pulling herself to him with screeching metallic groans and shrieks as metal rubbed metal. Dev let her do and say as she pleased, as she wanted, as she so did. He expected this, tried to prepare for this, but all of his fortitude and preparation was shattered by reality. Thirty-Four whispered to him then, "Thank you." Dev's eyes widened and went level.
'What?' He mouthed, he never expected that. Never. Not once.
"Thank you, he's all I have to live for." Her arms were quivering and she was trying to get closer to him. He cautiously reached out with arms to hold her and braced for a burst of hate and bitterness. As he touched her though her body embraced it, as if this was all it needed. "He's my joy, my friend, my life, he makes me want to wake up every morning, to live each day. Thank you. I never had that before." Dev turned his turret to face her against his left and pulled her tightly against his side. She was sobbing and crying against his armor. He remembers that day with bitterness, salt and pain. She looked almost the exact same except her green paint was faded, her treads were much more worn and muddy, her gear boxes were warped and equipment was gone, her long saw was covering her shot mark, and there was chipped paint and rust around areas of high movement. He stroked her roof and slipped a hand into hers. He took in a very long and deep breath of air and exhaled a long sigh.
"Panzer thirty-four, I am sorry." Thirty-Four expected the apology, but like he feared she didn't believe it, even though she wanted too. It was what he said after that made her believe it. "Yes, I did think about you. I thought about you very much. I was and still am guilt ridden, I knew I did wrong, I knew I ruined you, I never once thought of that as something to be proud of. I hated myself and I made a promise to find you and apologize. I know you won't believe my sorrows but I feel like I have to do this. I must help sooth your sorrows. I was very much in the wrong and I deserve every insult and every bit of hate you have against me. When others would boast about what they snagged I remembered how wrong I was, how cruel and how you must be suffering. I felt the growing desire to see my child and to raise it, I don't want a bastard child as there must be so many of now, and I don't want my child to struggle through their life without a father. I won't let you suffer any more. I will try to make it right, I will help any way I can. I promise you, on my life, that I will be there when you need me. When my child needs me. Regardless of anything. I will not let you two suffer. You will be taken care of as much as I can do. I will prove that to you. Whatever your name is, if you have a name, I only ask one thing, that one thing is not forgiveness, but to let me help. Let me help raise my child. Let me ease the burden. Please, that is my one and only request." Thirty-Four had never thought of this, never thought he would ask that, never thought he would want that. She was breath taken and confused, she hated him there but yet was compassionate, she couldn't explain what she felt for there is no way. No exact way to describe what went through her mind.
"Mama," Adler asked concerned, "are you ok, mama?" Adler had crept up behind Thirty-Four and was very concerned for her. But he couldn't help but look at the Tiger tank she was against, he felt something in that tank like he felt in those two German soldiers-but stronger. He felt like a friend with the soldiers but the Tiger, the Tiger made him feel like he was like him, the same way Adler felt with ma but not as strong. Adler wanted to ask who he was, but knew ma would be upset. Just like every other time he asked.
But deep inside Adler wanted to ask, it was a burning desire more powerful than before, he tried to fight it as much as he could because mama wasn't doing well right now but it demanded to be answered more and more. The question kept crawling and lodging itself in Adler's throat, again and again he'd swallow hard but it kept coming. It forced its way back. Adler starred to panic, but when he looked into his mother's eyes for help he saw she needed it more. He saw she needed a push, she needed help with her own question. He saw the anxiety and desire in her eyes so he let his go, he was strong then for his mama. He tipped the balance. "Mama, is this my dad?"
Dev looked up from Thirty-Four and looked at the smaller T-34. It had his own brown eyes but looked exactly like its mother but without tracks or any equipment at all. Dev smiled at it, he looked over the child with a hint of pride and a lot of compassion and love. Adler was looking at Dev but was more scanning over him, Dev wished he was more presentable for his child. "Mama," he whispered back to Thirty-Four, "it's beautiful. It looks exactly like you. I'd say you've done a great job so far. Please let me help you do the best job, please?" Thirty-Four was looking back at Adler, watching him study over Dev like it's a new mountain, or a strange tree, or like he did the ship. She heard Dev whisper to her and deep inside it made her feel good. No one has ever complimented Adler or herself like that, Shellproof was the closest to it.
"Adler, this is your father." Adler wasn't moved, he figured that by then but just needed assurance. Instead of rushing to greet his father he sat still, instead of asking a million questions that Thirty-Four expected him to do he was silent. She knew he was a smart kid, that he knew they were different. Adler was trying to figure it out himself. He did know that this family of his was different from all the others. He had seen other Tigers and other T-34s scattered among each other where they fell in combat, he had seen the power of war machines. He always silently gazed upon the remnants of the dead and wondered of their final moments. Bodies scorched on and around tanks, soldiers grouped up together in their squads, bits of AT guns scattered around foxholes, he had seen it all and always would silently wonder.
He was doing the same to this Tiger, he noticed the holes on the aft end of the tank, shots at the engine and fuel, but he also noticed there were some shots at a crew that probably wasn't there. Those shots were pointing in the crew's compartment, he saw no blood stains or even scorch marks of where ammunition would have gone off. From the amount of kill marks on the Tiger's gun he knew that the Tiger was no fool, and was probably responsible for mom's shot wound. There were scorch marks on the turret storage box and the engine deck, he had been set afire, and he saw marks faintly on the turret sides, so he kept fighting after being set afire. Adler now pieced together what he thought happened to him. And he would finally be able to test his theory. "What happened to you? How did you meet this end?" Dev wasn't expecting that at all.
"What do you mean?" Adler pointed at the various wounds. "Oh, those," he looked to Thirty-Four for approval, she whispered he's seen it all and to tell him, "I lost this fight. It was Seelow Heights, we were dug in and waiting for the attack-like we always were, and we had hopes of stopping your push there. We had never felt so surely of victory before, we had hundreds of Panzers, dozens of Tigers, dozens of Panthers, thousands of guns and bombs! We had thousands of eager and determined soldiers, ready to fight to the death. We vowed to stop you there, to end your assault and push you back, and back, and back, all the way back to Moscow! But as you know, and probably saw, we failed. You rolled over us like every other time, there was nothing we could do but buy borrowed time. I was dug into a hill with two guns on each side, three Pak guns and an 88, we overlooked a shallow in the river where tanks and soldiers could cross. In my front were many machine guns and trenches filled with soldiers, ready to cut down any man who stood against them. But instead of men came bombs, then tanks, and more tanks. Panzer 85s barreled across the field and were heading right for us. One gun crew was just as experienced as me, and together we made every shot count. Each time we fired we hit our mark at any range, but sadly for us the other gun crews were too new, they missed again and again, they tried their hardest but they didn't know what to do. They would miss to the right, they would fall short, they would shoot long. Every so often they would find a mark and kill their target, but then they had to start over with a new target. We couldn't stop them. Tanks stormed through the river, ran up the hill, ran over our trenches and smashed our guns underneath them. And there was nothing we could do to stop them. The tanks began firing at me while climbing the hill. They missed because they were moving-never fire on the move, it's bad discipline and a waste of ammunition-but then I felt a hot sting on my side. One had shot me here on my right, then I was hit on my left, and again on my left, and my right, surely if I was full of ammo I would have exploded but all they could shoot were my empty racks. They tried shooting for my crew, but I have never had one, so-"
"They kept shooting your crew room, but when you kept fighting back they shot your engine."
"Yes, they were panicking then, they dumped a few shots into the dirt, bounced off my deck here, one tank shot the other, but they hit their marks eventually. They pumped shot after shot into my rear, I caught fire all over my back and burned. But I kept fighting, I kept fighting for my brothers, for my homeland, I fought to stop you I turned to shoot here, and there, and over that way and down yonder, but I ran out of ammo, and I ran out of fuel. My engine is now burnt up, it doesn't run, and my gears are cranky and deformed. I'm very much unusable. And that's why I'm here. I was captured by a Russian special interest group and when they assessed my damage they deemed me too far gone. They sold me to America in exchange for a curve on their debt."
"I thought you ran to America like the others did."
"What?"
"Other Germans, they ran to the Americans to surrender. I got that wrong."
"Oh." There was a long silence then. "I felt it was time I stopped running."
"So why did you run? Why did you run from mom?" Dev took another long sigh, Thirty-Four was still clenching onto him.
"When I met your mother I still took pride in what I did, I was proud of my work and what my job was. I was proud about how well I did my job. So, when I came across and slaughtered her crew and platoon I felt no remorse. I was doing nothing other than killing Germany's enemies. Yes, I shot your mother, that hole in her chest is from me. I killed her crew and it was just me and her, I was going to kill her but she begged for her life. She begged for her life and I made her do things I shouldn't have, I wanted my way and I got it, it was wrong what I did and because of what I did you came along. Now you're not a bad thing, no, you're rather very smart, you can and will be better than me, but know that what I did was bad. It was very bad. And when I had my fun I left, I went on my way to do my job again. When really my job was supposed to be helping her, and helping you. If she shuns me away from you after now I want you to know this one thing, I'm going to teach you this one lesson now and don't ever forget it: Do not leave who you want to have your baby. Take your time finding someone you want to become a parent with and you stay with them. Don't you leave them, don't you abandon them, and don't you EVER force it on them. You love them, you care for them, and you stay with them no matter what! Do that and you'll be a great dad. Better than me."
"Adler!" Kramia called, "Adler come find your name here!" Adler slowly backed away to go find whatever Kramia called him for as he thought about what he had just been told. After he was gone Thirty-Four spoke up.
"Thank you."
"For what?"
"Teaching him the one thing I couldn't."
"I know you've been trying to escape it, but I'm here to make it right." He went to let her out of his arms but she stopped him.
"No, I need this." He didn't understand what she needed but she did; she needed someone to hold her, to make feel like everything's alright, to make her feel good. And she didn't care who from. It took some time before Thirty-Four asked him what he was doing here.
"They want to study my body healing." Now it was his turn to ask a question. "What is your name, Panzer thirty-four?"
"My name?" She didn't know her name, she was a T-34 tank, she was just called 'thirty-four' by everyone. But was that really her name? "I don't know, everyone just calls me thirty-four. I don't have a name."
"How does Vitaliya sound?" That made Thirty-Four feel nice.
"I like that name."
"Ask your child first."
"Adler, his name is Adler." She broke away to park parallel to him and pull herself close to him. They talked from there on, she asked him many questions like where he went, who he met, if there really were other breathers that he killed. She asked him why he cared so much, why he didn't desert and find them, and what he wants to do with his 'family.' And he answered, he answered every question fully, he explained himself, he told her straight, he had no fluff or elaboration. All he had for her were answers. This was able to last until sundown, when Adler got back to them. He saw them so closely together and it made him wonder about Dev, and he didn't even know his name.
"Father, what's your name?"
"My name, they named me Devastator, but everyone called me Dev for short. What's yours?"
"Mom named home Adler."
"I like that name. Well it's nice to meet you at last, Adler." He beckoned him closer to shake hands, Adler never shook hands before and was very new to it. It was almost difficult. "Adler, do you know your mother's name?"
"Yeah! It's-!" He suddenly stopped and a look of bewilderment came over him, he didn't know her name at all. "I don't think mama has a name." He was sad and looking to her for an answer.
"I didn't, but how does Vitaliya sound?" Adler looked very happy. That made her smile wide and blush, the two Russians smiling with glee made Dev happy, and he, too, smiled. Even though his was under his mantle and near impossible to see it was smiling. Then Vitaliya turned on Dev. "How does moving in sound, Dev?" He was completely taken by surprise again.
"Like, moving into the same warehouse? Together?" She nodded, Adler bounced in anticipation with an abundance of excitement.
"You found our house, right Adler?"
"Yes! I did! Oh please, dad, please!?" He begged and begged for an answer that was already a yes and Dev grabbed ahold of Adler and Vitaliya and tucked them tight and snug in his arms, this was the very best moment of his life.
"I love you two."
Fin Ch 50
****BONUS****
"Mama, can you sleep with me?" Adler wouldn't stay inside his room. He persisted that she stay in the room with him.
"Adler why? Just go to sleep, please?" Vitaliya groaned, she was very tired, Adler was obviously disturbed.
"I'm scared again!" He cried, Vitaliya knew what he was scared of but Dev did not.
"Of what?"
"Hitler! He stomps around on T-34s and he laughs like a gun! I don't want him to step on me!" Dev moved closer to him and grabbed Adler on his flanks. Chuckling softly at Adler's childish nightmare.
"Adler, you don't have to worry about Hitler again, he's dead now." That comforted Adler a little bit, Dev continued to belittle Hitler into nothing. "Besides, Hitler was just a little, fat man. About this tall, as tall as you, and he was fleshy! He was fat, fleshy, and short! He was just a crazy, evil man that made other men, real men, fight for him. Don't fear him anymore. He's a dead man, smaller than you at his greatest, and worthless at that compared to you. If you ever feel scared of him again, you come out of your room and find me, I'll be over there awake, just so I can tell you again: Hitler isn't big or scary, he's a dead man." That made Adler feel much more comfortable. "Okay?"
"Okay." Adler hugged Dev's bow and murmured to him, "I love you, dad."
Hey guys I'm back to HaM! It's been a very long while since I actually posted HaM so just as a refresher it's just after the war ended and nearly all the living machines have been sent into France to be rounded up and kept together-except for Marion and her crew.
Enjoy.
Ch 49
Time seemed to blend together after the war. The German army was under control of Allied leadership and mixed units were patrolling and sorting out the various Wehrmacht heer groups and getting them home or redeploying them to other areas. This included Hansel and Marion. They were used at a checkpoint to check IDs, direct traffic, and make sure there were no problems. Then they were tasked with assisting in demilitarizing areas where there had been military buildup and fortification. Afterwards they had been put more towards Berlin along the line that separated the Soviet army and the American army. Tensions were high at this point; American and Soviet generals had been talking about warring with the other for total control; the Soviets wanted to spread their ideals and so did the Americans. With their experiences, many of the Russian deserters chose America over their motherland because of the welcome embrace they received and the much freer lifestyle. While they were not free the machines did at least have some roaming privileges and social time. They also were told what intent America had for them. They were test subjects and specimens of study and further study was to be conducted within the American shores, where it would be much more difficult for Russia to learn of the breathers. It took six months for the negotiations to be fully completed and then another year for everything to be set up and readied for the departure.
The machines negotiated their human spouses to accompany them and to be treated as a married couple, together wherever, but Marion, being an instrument of the American tank core and not a subject of the science department, did not have these negotiating privileges. At the end of the war Marion's crew only consisted of herself, Hansel, and Meats. After the war, they stayed together until the following November, where Meats was let go from active service and he was given passport home in Frankfurt. It was a long and seldom goodbye between the three of them. After that it was just Hansel and Marion sitting in their hull down foxhole. They were prepared for a Russian assault along with about two-hundred and fifty other soldiers and ten tanks and bunches of AT guns and mortars. The machine folk were all heartbroken when General Patton died, and especially his old third army. It was an American tragedy that he died; a hero to his country, much like his esteemed German counterpart Field Marshal Erwin Rommel. While Hansel and Marion were still together and grateful that they survived the war they were undecided on the outcome. They were happy the war was over and that their friends were alive but at the same time they lost, their country was in shambles, and the genocide that their leaders started had blackened the image of their proud home.
Hansel couldn't see himself living in a divided country, where one half wanted to invade the other to 'liberate and unify' the other. He loved his home and his family, loved his country, but couldn't stand to see what a divided future would lead his beloved country to. Hansel grew more narcissistic by the month and this made Marion upset, she couldn't stand to see him so negative and bleak about the future. She took matters into her own hands and wrote to the command requesting a different deployment in some other country. Perhaps a station in France to help rebuild or a convoy escort in Belgium, she didn't care. Repeatedly she was denied by the command until one of the commanders griped to her old American Major.
He arranged her and Hansel to get some "R 'n' R" in northern France, just south of Juno beach. This helped Hansel's state and he started to be more lively and optimistic. He had always shown compassion and relief towards Marion but not to others or in a general mood until France. He would frequently think back to the things he did during the war, things he was not too proud of. He took the lives of his enemies with a certain grain of salt when it happened but he didn't allow it to change him; as he knew they wouldn't hesitate to end his life. But their lives still seemed to plague him, and only Marion seemed to assuage these demons completely. She forbade him from drinking, and he had long decreed to never smoke, so Marion was his only relief. And he was her only relief.
They spent another whole year in France and again and again they'd wake the other in a fit of nightmares, or cry to the other, or suddenly start spilling their guts about regret and death. Hansel's father had told him stories of "Shell Shock" and rumors of what causes it, Hansel denied having it for he was physically perfect. But every now and then his mind would linger and he'd swear he had gotten it, he was unlucky and damned enough to have Shell Shock. Marion thought the two of them had guilty conscious and that they only needed to let it out and help each other. They were both correct, they suffered from PTSD but only mildly, their lives were not dictated or wrecked by the war, but it followed them. They quickly found ways to help the other cope, and they stood by each other when the other needed help. Sometime in May, 1947, they applied for passports to America with help from Major Cahrmicheal and obtained them with Hansel's connection to Joshua. Major Cahrmicheal set them up with a place in central Florida, somewhat near where the other machines had been sent.
The breathers agreed they didn't want to deal with the 'winter wrath' where rapid temperature drop weakened their bodies. But with the desert not being a great place for big engines and complex mechanics, the second option of marsh was picked. While the land of south east America varied, it was sustainable for tracked vehicles. The vehicles were concentrated around a central hub area where tests could be conducted and the lab could be set up. All around it were plots of land with huge garages, the plots varied from 5 acres to 18 acres based on the vehicle's size and abnormality from most road vehicles. They generally had about a two or three-mile drive to the hub, but Marion's drive would be about twenty. There was an Army Air Core facility twenty-two miles from the hub that had fenced off twenty plus acres of land with a hard-packed concrete runway and a heavily reinforced hanger floor with sturdy and reenforced walls and ceilings for the hanger. It almost looked more like an armored warehouse. Adjacent and attached to the hanger was a two-story house that the members used. It was properly furnished, plumbed, and accommodated, but it was very bland. Once they had learned of their new home Hansel and Marion gathered addresses from their friends still in Germany and France, and spent some time with them before moving to the port that Peiper was targeting in the Ardennes offensive, the one where Marion changed sides. They were excited, very excited! New people, new life, new opportunities, America! The land of dreams! Because they were not a part of the science department Hansel and Marion had complete freedom, they were moving to America as veterans and as German civilians. Hansel packed Marion full of clothes, tools, knickknacks, memorabilia, books, some house utensils, and anything else they could fit and wanted. Hansel also was given permission to bring his car over, he was absolutely amazed at how pristine and perfect his car was when his old home wasn't. It had only been in an alley a house down in a backlot the whole war, and now he had the chance to drive it more than across the neighborhood. It was a first model Adler 6 standard with the engine and transmission of the 1934 Adler 6 standard with four gears, he sold the old engine and transmission to a guy that wanted to make his own car and used that money as well as money from selling other useless trinkets to get the engine. He named his car Ava and kept it clean, shiny, and running. The body was a dark oak brown with a yellow-gold trim and white highlights. The interior was a lavish green with leather seats and balsa wood interior painted to look like Cherrywood. The gearshift knob was a bright red with a white band that connected to the long black shaft. As he drove his car back to Marion, it filled with his possessions, he looked back to when he was fixing up the car. He had dreams of taking all the pretty girls to the fields he crop dusted and showing them the land, or taking his lovely honey down to the river in the moonlight to spend the night. He dreamed of driving far off and seeing the world in this car.
And then war broke out.
Hansel eventually got back to Marion and showed her the car he built. A few days later their ship arrived, a merchant ship that made hundreds of voyages to Britain and America during the war, still painted in its blue, grey, and black stripes in a "dazzle" pattern. This is when Marion discovered her greatest fear; a fear more crippling than airplanes, more crippling than artillery: heights. She was lifted using four of her towing eyes and the whole time she was groaning, trembling, shivering, and nearly shrieking in fear. What's worse is Hansel had to watch it all and could do nothing but try to yell over the machinery to calm her down. No matter how he yelled it was not soothing. One of the merchants said that it was normal for heavy machines that spend their lives latched onto the ground to have a fear of not being latched to the ground. He said every tank that he shipped did it. Marion's eyes were clenched shut and she was trying to think of happier things, like the fun they had with Cindy, Whacker's wise cracks, Hansel, a peaceful home. And before she knew it she felt pressure under her treads, she had been lowered into the ship's belly. She took deep breaths and calmed down as sailors unhitched the cables from her eyes. Next, they loaded on the car and that's when Hansel boarded the ship. He spent time with Marion and when the ship was towed and sent out to sea he stood on the deck and watched Europe disappear. He wondered if he'd ever see Europe again, if he'd ever have its soil beneath his feet, if he'd ever get to bring Marion with him if he could, it was very emotional for him. He watched the shoreline fade away, the cliffs and tall lighthouses fade away into the fog, shrink into the horizon, and soon all around was nothing but the choppy North Atlantic.
He thought of Rudolph then, he remembered going to Rudolph's family back in Munich while getting his car. Rudolph was not picked up by the British. Rudolph was M.I.A./K.I.A. with his ship, the Bismarck. Hansel plucked a yellow flower that day from Rudolph's garden and the family wrote prayers to him on a streamer tied around the stem. Hansel had that flower and tossed it into the waves, watching it slosh around and slowly disappear to the waves to be swallowed and welcomed by the Atlantic; just as his friend was. He started to cry then as he backed away from the rail and slumped against the wall sobbing, he remembered their last day together and just let it repeat in front of him again and again. Then he wondered what Rudolph's last glimpse of Europe was, if it was as miserable and foggy as his own, or cheery, bright, and prideful. Hansel talked to himself as if he was talking to Rudolph again, he began spitting stories of basic training, then how it was training with the tanks. He spurred on about Russia and being wounded, then officer school and eventually how machines were alive. He talked about Marion, and Cindy, and Anton and Faust, about how his family was and how Munich was, he said the bar was still standing and recommended they go catch up more there. That was when he looked up from his lap out into the grey-blue world wholly believing that Rudolph was right there in front of him. It was a very harsh reality check. He completely let go and bawled his eyes out, cradling his legs against his chest. A senior sailor was passing by when he noticed Hansel's distress.
"Was wrong, lad? Was got ye so teary?" It took Hansel some time to figure out what the heavy accent asked.
"Loss." Hansel eventually spit out after much effort.
"Loss o yer home?"
"My friend." The sailor bent over and sat next to Hansel, gripping Hansel's shoulder with a rough leathery hand.
"How'd he die, son?"
"His ship," e spat, "sank, not picked up."
"Now hear me here, I been on six ships in this war alone, an tree in the last, all sank, ye hear? They all sank but I'm here ain't I? Lady Luck has a weird way of working her magic, yer friend may be alive out there. He might be on a raft fishin' right now o'ees tryna get home. What I learn'd is to trust yer gut, so son whatchyer gut say?" Hansel hesitated.
"I don't know."
"Keep yer head up son, till they give ye a body he ain't dead." That gave Hansel enough strength to pick his head up and say thank you, get back down to Marion, and vent the rest to her.
The voyage was uninteresting, nearly a week long of Hansel staying with Marion, sleeping on her, or in his car, getting chow and sharing some morsels with Marion, daydream about their future lives, and try their best to not get sick. Once their voyage had passed and Marion struggled through another crane lifting her up and on to a train they were good to go. Hansel had to drive his car shadowing the train from a port in Georgia down south to the middle of bumfuck nowhere across the way from the quiet little town of mapless journey. Hansel found out that the train station they arrived at was founded nearly a hundred year ago-and it still looked like absolutely fuck-all lived here. Still, this is where they were going to live and so Hansel led Marion down a dirt road, then another, and another, and another, until the tall barbed wire fence with a sign painted, in German, "Welcome breather!" was in front of them. Waiting for them was a man from the science lab twenty miles away to let them in, show them around, and the next day take them to the lab as requested by both Marion and the test subjects. They had just unpacked Marion when they were led up to the lab, they were very excited to reunite with all their old friends. Marion did see some trouble moving through the marsh but her low foot pressure made sure she didn't sink deep into the marsh. She eventually pushed her way through the marshes and made the long journey to the lab. The gates were tall and the fences were barbed, with many reasons to keep people out and away from the fact that metal lived, but once they were inside the daunting facade was just that and the complex was very friendly.
Staff members were very friendly and had taken to the machines as people, but just like people they had stereotypes. None of the staff would dare say what they say around the machines or their human spouses in fear but they'd gossip to each other. Of course, the human spouses knew that there'd be a new form of racism, technically specism, but they did not let their loved ones know or let it get to them. The staff would judge the machines for their spouses, stereotype that they breed like rabbits, their only use is sex and murder, they are stupid and gullible. Easily used. Of course, most of it was not true, they were conceived and produced to be superb killing machines of war but they were smart, loved one another like family, and were finding new uses in a world without war. But the staff didn't know that, or care for that, they did as people do and stereotype. Some of the soldiers that worked and served by them were appointed to the lab as guards and once they got wind of the talk they were furious. They had learned to love the machines, saw them as life savers and heroes, saw them as friends-brothers and sisters more like it, and despised the staff. The guards were the first to tell Hansel about the staff's stereotypes. That didn't matter to Hansel as he and Marion saw an unknown Tiger that looked like Swiss cheese.
Fin Ch 49
Feel free to ask any questions in the comments, also many parts of this chapter are purposefully rushed and sort of empty to convey just how blurred and meaningless the time was for the pair.
I'm back! I know I've been quite quiet over the past.., few weeks but I've also been writing another story. The story of the largest battleship ever, the IJN Yamato. It's a long ass story but it's worth it. Trust me it's good. In other events Black Ops III is out (got to try it, there's a WWII simulation map and it's a Tiger II GALORE <3<3<3), Halo 5 (I heard it was a let down 4 and 1/2 hour campaign) and so is Fallout 4 (which I'm sure the lot of you are playing and won't see the light of day for a few weeks) and soon my personal favorite, Battlefront III (sticking to the classic count) is arriving. Anyway enjoy all!
Hisashi climbed down the ladder to the roof of the conning tower bridge. He stood back and bowed.
"Good morning Yamato."
"Good morning Hisashi." Her voice was elegant, beautiful; it captured her poetic namesake of Japan and all its beauty. Hisashi erected himself and looked up to the bridge where her brown eyes looked back to his, the tall and menacing tower of metal and man was an impressive sight no matter where you saw it, but only up close can one see a decade of war taking its toll on the mighty symbol. Her armored plates had sign of weathering, her eyes heavy with sleepless, bomber filled nights, her magnificent voice uttered by a slow moving pair of lips tired of trembling in fear of fire bombs, and at worse sight a usually unmotivated crew. The crew is very inexperienced, only two combat missions during the whole war, and only once did Yamato use her guns. The crew had come up with a list of the most useless things in the world: The Great Wall of China, The Great Pyramids, and Yamato, and she didn't challenge the list, either. She's a mighty vessel, largest and heaviest in the globe. 79,808 tons of metal machine and all it's done to contribute to the Emperor's war is sail as a show ship almost. She confides in Hisashi and him alone her troubles, feeling of worthlessness, desire to fight, alienation from her fellow fleet ships, and her feelings of dishonor. But this morning on her newest voyage she had a hopeful fire in her eyes. "We're going to Okinawa, Hisashi; we're going to the front. No carriers. I'm the fighter now."
"That's great, Yamato, that's great. Finally we will fight for the Emperor! Fight and beat the Americans off our homes!" He was more excited than she was. "And then we will return victorious!"
"Hisashi, don't tell anyone this but,"
"What is it, Yamato?"
"It's only a one way trip." His heart sank. No returning, no glorious arrival, this is a fight to the death mission. "We're going to beach on the Okinawa beach and halt any attempts to land until we run dry."
"So be it." Their voices were tense and low; they had dreamed of after the war, together as a part of the mightiest navy ever, they'll now never see the day. Whenever they'd previously sit together they'd plan out how they'd engage the Imperialist Americans, dream about ravaging their puny ships and how they'd triumph over them, and steam into the San Francisco Bay Glorious in battle triumph.
"We don't have much time left, Hisashi. I'd like to live as full a life as possible." Her tone had dropped even lower. One day she told him of a lovely dream she had with a husband and a child, it was vague and she barely remembers it all but for that whole month she was obsessed by it, dreaming, thinking, talking, and sharing it with Hisashi alone. Often he'd ask why she only talked to him on such matters, the commander was much wiser than he was, but she never got around to confiding to the commander. She would talk to everyone and follow orders from the bridge but she never got personal with anyone but Hisashi. Still, he didn't mind.
"A taste of the sushi, perhaps?" He knew she had always wanted to eat sushi. He got up from his folded seat and moved towards the ladder.
"It wouldn't be refused." She said with a smile, but that wasn't what she wanted to say. "Hisashi, do you ever feel compassionate around me?" He stopped on the ladder. He folded his arm through the rungs to hold himself as he thought.
"I wouldn't deny the rumors." For a few years there has been a rumor that Yamato and he were planning to marry. Yamato heard it and passed it to Hisashi, but neither confronted anyone about it. They let it be a story that excited the crew on this long dull post. Yamato didn't share the other rumor that the crew thought of; the long and loud creaks and groans of her hull at night were love-making between them. That rumor was false entirely, she shifted around at night just to move, any movement felt like a million miles to her, and she loved moving in her tight dock slip. She looked down at Hisashi into his eyes and waited for him to continue. He didn't so she took the lead.
"At your heart would you agree? Truly agree at your heart?" This made Hisashi stop and think. He grew tired and slid down the ladder he thought that long; searching his feelings and after a time he found his answer.
"Yes." Yamato fought hard to hold back a smile but it showed anyways, Hisashi saw and couldn't help but smile back. Her teeth were impressive but not overwhelming; everything about her was representing the beauty of Japan: her teeth were straight and nice with a white polish. Most other battleships have shark teeth or simple razor fold teeth for a fear and intimidation factor but not Yamato; she had her eighteen inch guns for that. Rarely did Hisashi see her teeth so it was like a shining star to him. She noticed that she made him smile and blushed a darker gray than her base coat.
That night she slept quietly and soundly for the first time since American bombers flew over Japan regularly. She dreamed of a strange turn of events where once she arrives at Okinawa the Americans pull back, and form a treaty with Japan to cease the bloodshed of their people. The Emperor agrees to this and the fighting stops. She is then refueled and moved back to Japan and from there they tour the Pacific, all the while figuring out how Hisashi and her would marry. They run into the fabled American battleship Iowa, the Iowa tries to smooth talk her but doesn't get through to her. Later Hisashi takes her hand in marriage and she bears beautiful children, then her dream was interrupted by the Commander.
"Yamato, Okinawa reports an increase in carrier activity. Ready for an arial attack close to Okinawa." He noticed her confirmation wasn't normal. "Everything alright, Yamato?"
"Yes senpai, well, no senpai." He asked for her to elaborate. "I wish for a fuller life, senpai, to love and birth and raise children." The commander nodded. He suspected she'd be going through rough emotions since hearing about her sentencing.
"Do what you see fit for fulfilling that. I know I wish I could see my wife one more time." With that she figured she'd hurry her relations with Hisashi up to the sex and possibly pregnancy. If she could beach herself maybe the Americans wouldn't scrap a pregnant and ammo-less ship, and spare her Hisashi as well. She realized that the Americans would show no mercy to her, none. By then she would have sunk many ships and killed thousands of Americans, she is doomed no matter what. Tears began to roll from her eyes; she began to quiver in fear. The largest and mightiest ship in the world is crying and quivering in fear.
She felt Hisashi stir, they had a unique feeling of each other, and they knew each other's feelings like their own. Even now in the midst of his night's sleep he felt her distraught emotions. He arose from his cot and dressed himself in the dark before making his way up the superstructure. The bridge commander stopped him and brought him close to whisper in his ear. Do whatever she wants. Hisashi replied, I always intend too, sir. Then he climbed another ladder up a deck and opened the access door to slide down the ladder to the conning bridge roof and bowed.
"Yamato, what's wrong?" He asked as he sat down.
"I never did anything with my life! I-I-I wish I could do more, to marry, to birth, to love!" She was about to break down again when Hisashi let his heart flow.
"I love you, Yamato, do you not love me?" It worked, she stopped tearing, she was silent, both of them knew the answer, she did love him. "Yamato there is not a single thing you listed that we cannot do tonight." She smiled a little.
"Even the birth of our child?" She said questioning.
"We can start it." She smiled more, slowly and armored panel beneath the ladder moved away and a large protruding hose-like object appeared looking like a vagina at its front.
"Please start, then." Hisashi moved towards her vagina, unsure and curious of it. He leaned over and looked at its sides; pistons and hoses, hydraulics and piping covered it. It had gears and such all along it's sides making it look very mechanical and easy to fix if something went wrong. It turned him on more than her vagina did. Her vagina was placed on a faceplate that looked like the bow without the protrusion; it gradually thinned into the lips of her beautiful vagina, like it was elegantly crafted by an artisan. "Are you alright, Hisashi?"
"Y-Yes, I'm fine, Yamato."
"I'm ready." He placed his index and middle fingers onto her lips at the top and felt how surprisingly soft she was, plush and smooth; he trailed his fingers down her slit softly. Her soft moans fueled his passion; he trailed his fingers up and down soft and slow until a little silver ball appeared at the top. He rubbed that softly, noting it was moist, and plunged his fingers into her hole to test her moisture levels. He eased his two fingers in and out pumping her and searching around for her good spot. He was breath taken by how soft she was, so plush, tender, and hot. "You're making me so wet, Hisashi!"
"I'm ready." He undid his pants and shirt, pulled out his fingers; they were dripping with hot silver lube, and placed his throbbing cock head against her eager lips.
"Yes, Hisashi! Yes Hisashi! Do it!" He followed her plea and fell on it; her moan signaled he'd gone deep. He felt her hot walls surround him, her slick inside welcome him, and her love embrace him and warm his insides. He hesitated to leave, still trying to figure out just what he was doing exactly, he pulled out to his head before thrusting into her again. Yamato was egging him to go faster, so he tried pleasing her and please her he did. Her eyes were mostly clenched shut or looking down to him, her mouth agape and moaning and grunting. Her whole hull and superstructure shook with every thrust.
On the bridge everyone could see Hisashi was doing a good job. Her windows used as eyes were blacked out and shut, her moans echoed softly inside, her shudders could be felt in anything they touched, and this was making the most of them a little ashamed and uncomfortable. They felt like they were trespassing. Only the commander and two of the elder men smiled. One young and curious sailor started to lean towards the window to peak but the commander swatted his shoulder and frowned at him. The sailor stood back shamed. The radio operator, one of the elders, tuned into what the Americans called "Ms. Tokyo" radio station and listened to her music and propaganda using the speakers on max setting to drown out Yamato.
"Oh Hisashi! Oh Hisashi! I never thought it'd be this good! Oooohh!" She wailed, Hisashi kept humping and humping, looking up to her face and watching her signs of gay enjoyment. He looked back down towards her vagina. Her lips wrapped around his cock and held on, not wanting to let go, and every time he pulled out a sheen of silver coated his cock to keep it warm in the cool air. "Oh, oh, oh YYEESS! Harder Hisashi! Love me more!" He complied, thrusting more powerfully and deeper into her. He looked down and watched as his thrusts pushed her vagina against his crotch and then coil back from its base like a cannon and then follow him out as he pulled out. He went hard and fast, watching himself penetrate her and push her vagina in. He listened to her gleeful cheers and rambles and felt amazing. Soon he felt her tightening on him, her moans becoming more rapid, and her temperature increasing. She snaked her arms around him and inside his remaining clothes, as she told him she felt it building. Then he felt himself rapidly building, but knew he couldn't pull out, she wanted to feel it, and she needed to feel it. He started to moan, letting his body do its job without worrying about keeping it in anymore. Suddenly he couldn't hold back, he pushed in as deep as he could and let go.
She cried aloud, "it's so hot! So hot! It's everywhere!" She felt it first inside her depths then it seemed that the whole pacific was Hisashi's seamen, so hot and creamy; it made her feel hot all over and everywhere. Hisashi felt relieved, and Yamato's great full cries made him feel even better, but she was still tight, still waiting her turn. And she was too good to only fuck once. He eased back out drawing a long moan from Yamato, she didn't think he'd keep loving her but she was happily wrong. She wanted the most from this little time, she focused on what she felt and was not disappointed. She felt his skin, the slick shaft that rubbed her right, the cum still oozing from his cock. His hot seamen kept coming and coming, she never wanted it to end. Abruptly Hisashi pulled out to his head before dramatically stopping, causing Yamato to yelp in surprise.
"Ready for another?"
"Always!" He plunged back into her tightening pussy, pulling a moan from deep within her as her grip locked on him while her orgasm arose and couldn't be held back anymore. He watched and felt her pussy throb around his cock, silver liquids pumped out of her vagina lips against his crotch. "I love you, Hisashi, I love you like the fish love their ocean." She held him until the oozing stopped then allowed him to continue with the second run. It lasted longer than the first and was more intense as well, they built up together and at the same moment their cusps overwhelmed them and they came at once. They rested, still connected, for a good amount of time until Hisashi rolled off her to the side and leaned his back against her tower base. She wrapped around his body and dressed him again. "That was amazing, Hisashi. Surely that was enough to fertilize me." He felt hot, sweaty, and perfect in her arms. She never wanted to let him go.
"I feel like we'll never see the result, Yamato that makes me feel depressed."
"I know. I know." She thought of how her carrier sister ship sank; submarine. She thought that one day she might be risen from the depths, and rebuilt, and if they do have a baby inside her it will grow and come into a better world, with Hisashi as the father and herself as the mother. Only thing was: Hisashi will die. "Hisashi, there's something I want to tell you."
"I'll always listen, my love."
"I will sink, but I may still live on with the baby inside me on the bottom. We might even stay together; the German cruiser said that's what their battleship did."
"What? How?"
"She said that the battleship's lover was transformed; I want to transform you." He thought about her want. He was told to do anything she asked.
"Yes." She comforted him, readied her injectors and placed them where it felt natural, and then she listened to his screams as she changed him. She finished up and held him tight, ordered for him a blanket and pillow to sleep with where he lay, in the fetal position, so she could hold him in her arms like they were married. Like they were married after this war and home in a harbor slip. And there they slept.
A few hours later they were awoken: the battle was imminent. The officers passed around sake, and told the crewman to drink, to ease the pain ahead. Usually when Hisashi drank he could get only a third threw the bottle before he was too drunk to think; he downed the bottle faster than he could a third earlier and barely felt any different. The rest of the crew wasn't fairing the same. Later there were run-ins with the American planes, Yamato and an accompanying cruiser engaged repeatedly but to no avail. She was talking to Hisashi when she abruptly stopped and told him a report came in about a hundred and fifty aircraft heading their way. Then her face darkened, she felt them on radar. She wrapped around Hisashi for comfort, he tried his best to comfort her but they both knew that she was obsolete, air power took the seas. The aircraft turned towards them in an attack pattern, her crew fired all they could. Her 18 inch guns were loaded with the buzzbee anti-air flak shells and fired at the incoming planes. The tracers went everywhere, the drunken gunners sprayed everywhere, bombs went off everywhere, and torpedoes were all around her. She was struck a few times and listed to the sides; she clutched her Hisashi in her arms as her damage control pumps righted her. For two hours the American planes tormented her, strafed her decks, the gunfire tearing her crew limb from limb, half from half, flesh from bone, life, from existence. Men screamed everywhere; turrets were hit with bombs and exploded into the sky. Her escorts were diced up as well. They were bombed and torpedoed to the bottom, only fifty miles from Japan's most southern point. She felt the end was near, the planes were getting closer and closer with each run, and much of her AA batteries were dead, disabled, in flames or all of the above. She lifted Hisashi, he was quivering in fear, and she looked him in the eye with her gorgeous eyes reminding him of Japan and asked him one last promise. "Hisashi!? I need you to promise me one more thing!" He knew what was coming, she thought about what she's asking of him, tears began rolling down their faces. "Promise me, promise never to forget me!"
"I promise! I promise never to let you go! I'll never leave you! Always with you!" They both leaned in; she brought him close to her lips. They kissed. A kiss is an unbreakable promise, something reserved for the closest of loved ones. And they meant everything about it then. She felt her side get rocked by a torpedo, felt the rush of warm Pacific water rush in, and keep coming, flooding her pump station and her halls. She knew she was sunk right then. She savored his lips' taste. His warm flesh tainted with the salty air and his sweat. His tongue sat on top of her massive tongue, stroking each other for comfort. Hisashi felt her tense up, felt her fear. He took in her salty metal lips and tongue, her slick warm fluids flowed into his mouth, her tender love amongst her amass of war and hate. He felt her pain, the flooding; they shared every feeling they had. Suddenly the heat in the middle of her erupted. Her eyes shot open and her mouth went agape, Hisashi was dropped as her arms went limp and an explosion ripped her in half, Hisashi felt a part of himself be torn from the whole, then half of his essence felt empty. He plummeted to the raging seas below and was hit hard. He struggled to return to the surface where he fought to stay above water. He met with a small group of survivors and drifted with them. They were all heart broke, demoralized, and any hope of Japan's survival sank with their ship. Some cried, cried like babies when they knew they dishonored their family, the Emperor, and most of all- Japan. Everything they lived for in their eyes abandoned them; they were the most worthless things in the universe in their eyes. Hisashi cried for his lost love on top of the dishonor, he felt her death. Not her disappearance, but her life leaving her hull when she was ripped by that explosion. They all watched the mushroom cloud standing over the ship dispatch after minutes of intimidation. They were soon picked up by Americans, triumphant in their slaying of the beast, celebratory in their victory. No Japanese sailor could bear to look at anything but the deck. No matter where they sailed Hisashi knew where she was, he felt her presence on the bottom.
When the two bombs dropped on their home soil and their country surrendered the crew of the Yamato, and every other sailor, pilot, or soldier, felt the shame of defeat on their shoulders. Depression settled among nearly every one of them. Once they were released most would return home to move on with their lives and rebuild their culture and homes. Not Hisashi. He moved to the most southern point of Japan, built himself a seaworthy fishing vessel, and every day of the weekdays he sailed out to his lover's grave and sat. Sometimes he stayed overnight, waiting, waiting, waiting for some sign from his lover, from his long lost Yamato. He could drift anywhere overnight and he'd know his way back to her grave, just by their connection he knew where she was and how she was. He longed to be with her every hour. Years and years and years later he still went out; never missing a day he couldn't miss for getting more gas, food, or money. Occasionally he'd go fish with the son of his neighbor named Takeo, they were like father and son, and whenever Takeo went home he felt like that was something he missed out on with Yamato. Nevertheless he remained faithful towards his lost love and never searched for romance, but that didn't deter him from advising the youth about love. He was viewed as the wisest in the village, and would be asked for knowledge often. Few knew why he was the way he was; a 30 year old guy that's wiser than the 60 year olds, when he was really in his hundreds by the time the research vessels came and moved him off Yamato's grave.
"Sorry but we have Japanese authorization for this project." The announcer spoke in English.
"How wong?" He asked in the stereotypical Japanese accent. He actually could speak English fluently.
"About two to three weeks."
"Dat no good. I need dis spot fow fishing." He always welcomed explorers and gave them space, as long as they shared what they saw with him. Even still two weeks minimum isn't what he wants, alone time was still important. "I go as wong as you tewl me what down dare!"
"We're here to resurrect the IJN Yamato."
"I'm staying here then!" He instantly dropped the heavy mispronunciation accent. "You cannot stop me!"
"On what grounds?" He thought quickly.
"We'll talk in secret; we'll meet on your ship!"
"Negative, what is your relationship with the Yamato?"
He hesitated. ".., lover." He was brought on as some con artist, living ships were made famous by the raising of the Titanic two years ago but nearly all records of Yamato were lost. He sat down in front of a (useless) translator and the Captain of the ship. He uttered two words.
"Say again?" Hisashi sighed. For nearly 76 years he kept this secret.
"Back in nineteen-forty-five the Yamato and I were very close..," he explained his whole story with her, and then he told them his routine for the past 76 years. He even pointed to people who were on previous search parties for the Yamato remains and said the date their first search was. The men in the room were impressed. The Captain leaned over and asked for an electricity measuring device. Hisashi didn't catch the whole name but knew it had to do with the electric current in metal that usually give life to them. He was granted permission to stay on board for the operation for his insight and knowledge of her interior. As he watched submarine footage of the eerie black turn to greenish orange rust he felt shivers.
"This is where that final torpedo hit." He was told. Just then the sub's ultralights kicked on and Hisashi saw a hole bigger than his fishing trawler, deeper than his trawler long, black as death itself. He was staring at what killed his Yamato, and he knew there was more to her death than that. They circled all around the upturned hull, investigating the multiple torpedo holes in her massive hull. They decided to put the shiny probe needles down right on her belly, one of the most sensitive regions of a ship, and tested the frequencies for any life. They tested for a charge sufficient enough to sustain life.
All failed.
Then they tried vocalizing their presence, even Hisashi piped up towards the end.
All failed.
"Again."
Failure.
"Again."
Failure.
"Again!"
Failure.
Every try failed. Yamato was dead. Some of the guys there pulled him back into his chair and patted his back. One of the more empathetic women massaged his shoulders. His whole hopes of finally talking to her again, ever, vanished in the blink of an eye. He cried like he did 72 years ago. After the tears started he got up and left, went to his trawler where he had a picture of Yamato's broadside at the dock. He took that picture. He put it in his finest frame and made a little mural around it with a little book of his time without her. He held that frame to his chest and cried himself to sleep in the galley of his trawler.
They didn't need him that day or the next to be honest; they explored and tested the outer of the hull for weak points and openings to fill. They knew that Yamato was too heavy for a barge or ship bus so they would need to really focus on the tear points to keep her buoyant for towing. The days after they used Hisashi's guidance in navigating the interior. He wasn't his helpful self, though, he helped but he didn't actively help; trying for as minimal conversation as possible. It took even longer than they anticipated, run ins with unknown damage, furniture remains, and a few snagged RC sub bot cables for the most part, but after six weeks she was on her way to the surface. It took a grueling five hours to reach the surface, three more than Titanic simply because of weight and stability. Just before Yamato reached the brightest parts of the ocean the submarines carefully righted the hull. That was when Hisashi, sitting in the back of his little trawler with a camera, felt tears of joy run from his eyes as Yamato's superstructure broke the waves and rose to the sky. He filmed the rising, and specifically zoomed on the holes that doomed her before taking an expansive shot of the whole scene. He put the camera away and looked at what time had done to his love. Her superstructure was mostly free of rust: being buried in the soft sand on the bottom while her hull looked like half shredded green cheese with rusticles all over her body. The guns were held in place as she sank to the bottom and only a few things were bent out of place. The antennas and wires and poles were swept away and the smokestack had taken serious damage. He followed her all the way back to the port that birthed her, and the same port that was to restore her. The Mitsubishi ship yards agreed to restore their lost child with help from the same team that coordinated the restoration of Titanic. Hisashi set up a tent outside of the yards where he had a clear view of the progress and remained there, watching the team toil away, for as long as he needed too.
Yamato's eyes shot open, her mouth dropped and she screamed. She quickly regained herself and looked around, something was different. She didn't feel any water, only chucks under her hull, she felt empty, entire sections of her insides were gone, her guns were working and stowed, and nobody was on board. Hisashi wasn't in her arms, either. She teared up and looked down where she last saw him. He was standing there, clad in a rubber suit with thick rubber boots. He was smiling ear to ear. She's never seen him smile like that. She instantly lashed out, wrapping her arms around him and pulled him up in between her eyes, both cried. She pinned him against her, never dreaming of letting go. Hisashi knew what she felt, he didn't dream of letting go ever again, not in his past near eighty years has he ever dreamed of letting go of her. Soon after they were glued together gangways touched her hull again and men and women went back to work. It's been three years since they first put her in the slipway for renovation, and they were nearly complete. Suddenly Yamato started asking questions.
"Hisashi what happened? How are we in the slipway? Why am I empty? Why was there nobody aboard?" He whispered all her answers to her.
"You blew up, you died. Your hull sank to the bottom."
"How long was I dead?" She said in disbelief, it seemed mere moments ago she felt the torpedoes tearing into her.
"It was seventy-nine years ago. We lost the war. Japan wanted you back as a memorial so these people rose you up. They fixed you. You were gutted and your inside was changed for a more appealing look and to fit museum pieces. Nobody was aboard because we needed a massive electric discharge to bring you back to life."
"Is that why you're in that rubber suit?" She giggled as she stroked his rubber back.
He too chuckled and agreed. "Yes, yes. Yamato it's been so long, I've missed you exponentially. You missed so much. I wrote it all down for you in a book I left on my trawler."
"When did you get a trawler?"
"A month after the war, I used it to make a living and sit above you. Every day I went to your grave. Every day I waited for something. I would have given it all away to be with you again forever." She gripped him tighter.
"Hisashi I'm sorry I left you."
"That doesn't matter now. Now, now we are together. Together without a war."
"Now we can have the child!" She was so happy, super excited, she could barely contain herself.
"Yamato.., they found something inside you."
"The baby?"
"No, a composition of your life metal. It, too, was dead." She looked him in the eyes, he wasn't looking cheery. "It was dead; there wasn't anything they could do with it."
"I.., was pregnant?"
"Yes. Not anymore. They had to use it in the restoration." She frowned and teared up. "They're sorry."
"We have to try again?" Hisashi nodded. Yamato closed her eyes and brought him close again. They were locked in that hug for the rest of the day. The night came and workers were still toiling away, her launch was scheduled for the morning. Then her main turrets could be assembled and put in place. When morning came hundreds flocked to the pier to watch the monstrous hull move like nothing into the water. Yamato instinctively questioned why the water wasn't at her waterline before looking into her answer's giant and gaping holes. That afternoon the shell pieces were dropped into the well for gun turret number two for display of the huge size, also dropped in was a quarter scale working model of the gun loading process. She was breath taken when a wingless Zero followed them in, then the wings, then some decommissioned bombs, and finally a large table covered in model waves and a model of herself leading three destroyers, a heavy cruiser, the carrier task force, some light cruisers and a Fuso class. A few other models of aircraft, an American task force, and various other gun caliber's shells before the crane in the rear was put in place followed by the aircraft hydraulic launches. It took a few weeks after that for all three of her main gun turrets to be put into place, but after that she felt complete again.
To her surprise there was already a small crew waiting for her finalizing. Apparently a band of maritime merchants were assembled to man her in her longest voyage ever: to Hawaii. Not to the launch point where they staged the attack on Pearl Harbor but to the actual Pearl Harbor. The crew was dressed in casual clothing as food, fuel, water, and other utilities were loaded on to her and she was prepared to leave her slip. If anyone were to come try and remove Hisashi from her she'd make sure they had a nice swim home. Nothing will separate them again. They loaded for about three days before they set off for Hawaii.
"I wonder how much the world has changed, Hisashi. What happened while I was gone?" She snuggled him close to her and watched the rising sun as she left her home harbor.
"Let me get something from my trawler and I will show you." She let him go and he made his way through the stairways and corridors to the rear of her superstructure and exited to the aft deck. Hoisted by the crane was his trawler, kept neat beneath the waterline by his disciplined training some eighty years old. He climbed the rigging into the trawler, entered and grabbed a book that has had twelve different spines and hundreds of additions, and left for Yamato's conning tower roof he always goes to. He handed her the book, ever so tenderly and cautiously did she turn the pages, reading dates, events, journal entries, accomplishments and downfalls. She read and read and read, until she got to 'Japan regains military' and stops.
"If we're just barely getting a navy then why am I not part of it?"
"You're obsolete. Just like last time."
"I know that but I am still a capable ship. Why not?" He wasn't supposed to know this but he did some sleuthing early on in her reconstruction.
"You are set up for modern weapons platforms. If the need be you can be returned to the slip to get your AA batteries upgraded, anti-missile systems, the radar is already directly linked to the main batteries, and the radar is up to date. If you see something on that you can hit it. If we go to war your AA guns will lock on to planes miles away and track their every move. If a missile is launched at you the anti-missile system will handle it." She seemed to do her little 'nod' in agreement, but seemed hesitant.
"So what is a missile?" Right then she conveniently saw a small Japanese warship with her crew at attention, the ship had only one gun in a turret and a massive space in the deck filled only with hatches. She stared confused at it. Hisashi explained:
"That's the modern Destroyer. More powerful now than you ever were."
"How? It only has one gun and a few torpedo tubes."
"Missiles. See all those hatches on the deck?"
"Yes, what are they?"
"Those are where the missiles are." She wanted to open that hatch and pull out a missile to see for herself what it was but she knew she couldn't do that. "A missile is like a flying bomb. It's a mix of a jet engine and a bomb. They can be told by someone on the ship to hit this area, an area miles and miles and miles further than you could reach, and hit it with guaranteed accuracy."
"How!?" She was utterly amazed and confounded on how that was possible.
"It flies itself like a kamikaze, adjusting, leading, and seeking out the target so it will hit."
There are things to combat it?"
"Yes. The anti-missile system uses radar to detect the missile and sensors to home in onto its position to shoot it out of the sky as if it were a plane." He explained the invention of a computer to her, and that the computer is how it all works. Then when he satisfied her mind she continued to read for a little bit before she asked why they were going to Hawaii. "It's more for you, to show you that we've moved pass the war. We don't want you to be resentful towards the Americans. There's already a spot marked off for us, there's talk of a ceremony and welcoming party. Then on December seventh the real ceremonies will begin." He rambled on about what America has done in the past, what their likely to do, how Americans will walk on her decks as part of a memorial special, all this elaborate planning and how it'll all be executed.
"I love it when you ramble, Hisashi." She plucked him up and held him against her face. They shared a silent moment together before she asked about how the cultures have changed. That was when Hisashi rambled on about how much Japan has changed in appearance, culture, and government. He rambled on for an hour and a half, Yamato listened to every word. Finally at the end he got to how there's so much premarital sex and so much bastard children in Japan. "Sex is now not for two married lovers anymore, it's for fun with no thought of the consequences."
"Well, I'm not disapproving of marital sex for pleasure." She said looking deep into his eyes seductively. Hisashi grinned.
"You're not actually agreeing with them are you?"
"Not premarital sex but, come on Hisashi. The world's changing, we should get with the times." She pulled on his belt buckle. He looked around, it was night time, half the crew was asleep, nobody will be on deck, and they had mastered telepathic communication so nobody would hear them.
"I guess it's time to stop being the old man of the village, then." He undid his belt for her, she undid the buttons of his shirt, untied his shoes, unzipped his pants, and stripped it all off him. He sprung up ready and waiting, she put him on the conning tower and opened up for him. This time he didn't start with fingering, he sat down and licked her from bottom to top. She was already moist, the stripping and thought moistened her, and her whole hull groaned with his laps around her track. He kept licking and probing until his cock ached and her lips oozed her bright silver lubricant. When he felt her leak onto his face he got up and moved his aching cock towards her when she surprised him and launched herself into him, instantly moaning and tightening up on him.
"Like the improvements, love?" Her arms coiled around his and her hands met his at the end. She wrapped around his waist and turned him around, leaning his back against her hull. He slid down to her conning tower roof, leaning against her superstructure, her vagina tendril still fixed to his crotch. He couldn't help but relax, close his eyes, and let everything go. Years of loneliness, stress, despair, all of it being released by Yamato. Just her arms and hands wrapped around him was enough, her gentle stroking of his hair, her arms caressing his muscles, and with her pussy on his cock it was exactly what he needed and more. Every worry fled his mind, every ache his body, every defect his essence, for once in his life he was whole. Yamato was encountering a similar experience, holding Hisashi in her arms wrought out all her confusion, all her trouble, all her anxiety. His big hard cock stuffed into her tingled her whole hull into a blissful heaven while his firm grip on her hands assured her they weren't wrong, his relaxed body encouraged her body to relax and relax it did. They silently thought as one. They were one, one being in heaven. The only thing they knew was they were together, peacefully together at last. One thing, however, one thing still sat in Yamato's mind.
"Hisashi, dear, let's have our child now. In this time of peace, and grace."
"Let's do it." He whispered to her hull. Suddenly her vagina grew hotter and a little moister. She led him up to his feet, moved her vagina back to its old position, and guided his hands onto the tendril's sides.
"Love me, Hisashi. Love me like you did all those years ago."
"I do."
He pulled out and thrusted in again, and again, and again. He gradually picked up the pace, humping her faster and faster. Yamato figured that the decencies had been lost and let her suppressed dirty drive unfold.
"Oh yes Hisashi! Oh fuck yes! Oh fuck me harder Hisashi! Fuck me harder!" Hisashi was excited by her pleas, this dirty side of her really drove him, he lusted even more than ever. He obeyed her whim, pushing hard into her and putting every muscle into overdrive. Her loud mental moans, groans, and cries excited him even more. She was spitting out so much dirty phrases and cries of pleasure that Hisashi's discipline broke and he, too, started to be dirty.
"So fucking good! Ah Yamato you're so tight! Fuck!"
"Fuck my cunt! Fuck my tight cunt! OOOOOhhh fffuuuck! OOOOOhhh fffuuuck!" Hisashi moved his right hand off her side and placed it atop her tendril, moving his thumb to rub her clit bak while he plowed her pussy. "Oh! FFUUUCK! FUCK! Oh Fuck!" She reached over his hand with hers and assisted in his task.
"Your pussy is so fucking hot! Damn it's so hot!" He also noticed how much tighter it had gotten, but he was cut off by Yamato.
"You're so fucking big! Fuck it's so big! Fuck me big man, fuck me more! OOOHHHH YYEEESSS!!!" She came on him, her hot insides spewed out onto his crotch and leaked down his legs to her conning tower roof. She moaned aloud quietly, but very loudly in his head. Hisashi kept rubbing her clit, polished shiny silver like a mirror, and that seemed to keep her juices flowing out of her marvelous pussy. For a good three minutes she kept leaking on him, moaning, and throbbing on his cock.
"Did that satisfy you, my precious?"
"Almost, now it's your turn." He instantly went back to humping. He moved his hand back to her side, letting her own hand take over. He felt one of her arms creep up his left leg and her warm and careful hand massage his testicles. She gripped and tugged on his cock, milking anything that would come out. "Mmmm, you're close, dear." She felt his cock tremble, his humps hesitate, his hands on her grip. "Don't resist, cum inside me, Hisashi." Her persuasion worked. He thrusted into her as deep as possible and came, moaning aloud as he came. Yamato felt again his hot sperm, spewing all over her insides, warming her body and transforming the surrounding sea into a hot bath. "That's the stuff right there, baby."
"I'm not done." He pulled out and pushed in again, for three more minutes. Every time he went as deep as he could he released even more sperm into her. Yamato savored every drop that entered her, encouraging more out of him by milking his rigid cock as he pulled out. "It's done now."
"Finally dry, Hisashi?" She said disappointed.
"Yes, dearest, I'm dry now." He backed out of her and admired the mess they made. Her silver fluids were all over the roof, and backsplash had covered the end of her vagina in her own juices. Her vagina lips sat open, her metal muscles stuck open, slowly closing as more of her fluids barely dripped out, some of his white seamen was slowly falling out of her hole and was covering the walls of her insides. The sperm was racing towards something inside her to fertilize, if she wasn't fertilized already. But Yamato wanted that feeling that they first felt, as Hisashi sat down again she coiled around him and held his hands.
"You might want to plug the hole, baby, we don't want our baby to come out early." She slid herself onto his still stiff shaft. Both openly moaned to the world. Yamato pulled a large blanket around her opening panel for her vagina tendril and draped it around herself and Hisashi, tucking them in to spoon for the night.
"Yamato I have no words to convey how much I love you."
"Neither do I, Hisashi, neither do I." They snuggled each other and fell asleep.
The next morning the mess was gone, washed away by the sea mist and spray. Hisashi awoke first; he squinted in the early morning light and stretched out. Yamato still had her arms coiled around his and their fingers were still locked together. He peeked under the covers and saw that she was still riding him, it made him smile. He stirred to get up but Yamato stopped him.
"No, no. Stay here, baby, go back to sleep." He was pulled back to her hull and as good as it felt and as much as he wanted to stay he needed to get to work. He withered through her grip and got dressed. "If you won't stay here at least tell me where you're going."
He took two of her hands into his and looked into her weary eyes. "I'm going to teach the crew more about us."
"Our history or our love?"
"Our history."
"Don't deny our love to them. If they ask answer. You were always squeamish and denial of us together."
"That was different, we weren't actually together." She brought him up to her eyes.
"But deep down you knew we were." They peered into one another's eyes. He nodded, she was right. She put him up above her bridge in front of the access door and opened it for him. "I love you, Hisashi, be proud of that."
"I am, but will the world understand my pride?"
"They will learn." She smacked his ass as he walked down the hall. Hisashi couldn't help but blush. He got past it and met the Mariners in the mess hall. Most of them would be representing officers because of how old they are; only a handful would represent the body of the crew. He sat down and asked a question right off the bat.
"What do you know already?" The crew knew a variety of things, some fact, some fiction, some controversial. Hisashi set them straight that day; he taught them the greetings, honor code, hierarchy, the rank system, everything he knew they knew at the end of that day. The ones on the bridge wouldn't be taught because they'd be asleep during the memorial, recovering from countless hours on the bridge working away. The meanwhile Yamato read Hisashi's history notes and tried the smartphone he had out, figuring out what lies ahead for her and Hisashi as parents. Took her a few hours but she found an article from decades of study about machine children. She found that her dreams of a ship baby won't be feasible, it's cost way too much for them. Instead she needs to focus on the other end of the spectrum: humorph. She brings it up with Hisashi later that night.
"What worries you, Yamato?"
"I changed our plans, dear; we won't be having a little ship."
"Why not?" She sighed.
"It would be just too much for us. So we need to have a humorph, pretty much what you are."
"What about a mix, dear? We can blend together."
"No, no, even then it would still be too much. It would be too big and too much resources. I would need to eat one of my turrets and then some."
"Don't give up hope, dear, don't quit on your dreams." He leaned off the ladder and wiped some tear build up off her face.
"I have, Hisashi, I've looked at every possible method I could find. It just won't work. I've already accepted it, no matter what I make I will love and cherish it like nothing else in the world. All I want now is a child and you, but I need your help for this child." Hisashi looked into her eye, her beautiful, amazing, breathtaking eye. He couldn't upset her, he didn't have the strength.
"Alright, Yamato, I'll help you." She instantly rejoiced and yanked him off the ladder into a hug.
"I love you Hisashi."
"I love you, too, Yamato."
"You know what it means, right?" She asked in a low, seductive whisper.
"No, what?" His mind raced through naughty thoughts.
"We're doing it. Every. Night." At first Hisashi was excited, thrilled, but soon his cock ached and hurt, he thought again. Nine months of sex? He knew it'd get pretty boring and sore down there. Yamato smirked and giggled, she knew how he felt.
"Don't worry, love, I'll keep it nice and relaxed." She began to suggestively massage his cock with a tendril.
"Really? Here?"
"Oh, no, but later."
The days passed, each night they loved and fed the fetus's growth. No problems, only questions and answers, only Yamato's curiosity and Hisashi's knowledge. Days rolled by before Hawaii finally came into view, Yamato felt both excitement and apprehension. For her it was only days ago it seemed that her nation and their nation were at each other's throats. She felt tense and ready. Noticeably she raised her main battery guns a degree or two when an American flag was seen. Later, late night on Dec 5th Pearl City's lights shone in the black. Yamato was breath taken by the tranquility, no ships routinely entering or exiting, no planes in the shy on patrol, just the lights of homes, beach goers, drivers, offices, bars, and hotels. Yamato couldn't wait to see Japan from that far away on a cool night. Yamato was slowed to ten knots and waited for contact from the U.S. At exactly the time set up beforehand the Americans sounded on her radio. They discussed for a little, and then Yamato was escorted by tugs to her marked position. When she got there Hisashi decided to hit the sack, Yamato wrapped around him as he slept; she was too tired to go to sleep herself. A few minutes later on of the American Destroyers started flirting with her. She delightfully shrugged him off, flattered by him but not thinking of trying something like that.
"C'mon! There's a whole world to explore, a little adventure never hurt!" He had a big ole smile on his face. Yamato giggled.
"I'm flattered, little guy, but I'm married and got one on the way." That finally shut him up. He backed off with a "whatever" and went back to sleep. Yamato looked over his alien body. It looked nothing like what she was used to. After that she tried looking around at other ships. She saw across the way a white bridge in the middle of the water. The reflection of the moon was casting a silhouette of what looked like a huge well. She remembered reading something about a memorial here but she wasn't sure if that was it. She saw this huge outline nearby; it had a tall tower with shorter ones behind it, a long and low hull, and had three large blocks with massive long tubes coming out. That's the Iowa that's here. She thought, it was longer than her, and the angle she had on it, it was also a lot thinner than she was. "Pssssst! Pssst! PsssSSSsssSSSt!"
"What-?" The massive thing stirred. "Do you know what time it is? I've got shit to do in the morning!" It was a female; Yamato was excited, she hadn't talked to another female ship in years, for her memory. Yamato had barely a clue what she said; she didn't know anything English, really.
"I sowry," was all she could say in English that was applicable to the ship's tone, "know Japanese?" Was said in Japanese.
"Yes." She said in rough Japanese. "Hold on, let me wake up, I'm old and not in the best shape." Her hull groaned as she stretched it out, it rocked side to side and barely bowed up and down. With a few lip smacks she sounded more awake.
"Good night, I'm guessing you're the Yamato?"
"Correct. You're an Iowa, right?"
"Yes, I'm 'Mighty Mo.'"
"Who?"
"The Missouri."
"Sorry."
"Don't be, barely anyone knows that name."
"So how have you done, since, birth?"
"I've had ups and downs." Yamato spotted little gleaming eyes on what looked to be the bridge's reflective windows. "We all have."
"You were retired in the nineties, right?"
"That was the most recent; our class has been moved in and out of mothball a few times. I wouldn't doubt if it happened a few more times."
"Why, though? Your nation has the best navy, it's huge and massive. Aren't the destroyers stronger than us now, why were you needed?"
"Well..," she thought, "I always thought it was for a fear factor, and for inspiration, but when you really think about it, I think it was because our shells are cheap. They're just cast shells and canvas powder bags, less complex than the missiles."
"How many missions did you do?"
"To be honest, I don't know. I never cared to count. I just went at it like it was my last. I know I've done stuff in Japan, Korea, Vietnam, the Middle East, and I've been escort for a few task forces."
"How often did you get out?"
"Back then? Tons. I was rarely here." She thought about who she was talking to. "How many times did they let you out?" Yamato reflected back, years lost at that slip, she hated the miss-use of herself.
"Hisashi could count it on one hand."
"Oh." They waited. "So.., who is this Hisashi fella?"
"He's my husband, soon to be a father."
"Congrats!" This made Yamato smile, no one had ever gave her or Hisashi a congratulations, this American battleship, once her arch nemesis, is now she's her closest friend after a few converse words. "Do you know what it is yet?"
"Human morph."
"Not like that, boy or girl?"
"I'm only a few days in."
"So how does it feel?"
"No different. I just feel a little thicker in my belly. But every night I need Hisashi, not a want, no, I need him."
"How?"
"The way you're thinking right now." Mighty Mo put her thumb and finger together and put a finger from another hand into it. "Exactly."
"Nice. Just don't rub it in. I haven't seen that kind of action in over two decades." Yamato nodded to the destroyer that was hitting on her earlier. "Him? Hell no."
"Come on, I won't tell anyone."
"Nope."
"I'll get Hisashi out here, have ourselves a double date."
"Nuh-uh."
"He might be big..," they giggled. "At least give him a shot."
"Knowing him? No way."
"What's the worst?"
"I'm stuck with his child. Living with knowing I fucked that little shit, him bragging to everyone about it. It goes on but you get the idea."
"So he's a dirtbag."
"Dirt is more respectable than him." She looked back to Yamato. "But the last time. Oh it was so good. It was a sailor, one of my sailors, and it was his last night with me, it was so nice."
"Go on."
"There was a full moon, shallow waters that were clear to the bottom, and he was in my arms, a cool spring night. He leaned against me and wished he never had to leave. I wanted to spend the last night we had together just making love, making love like time stopped."
"So, give me details, Mo." Missouri smiled and chuckled.
"You're dirtier than him!" She gestured to the destroyer. "Alright, I asked him to do it, I gave him my sugar straw and without a word he's lapping at my innards. I start to undress him as he's eating me; he goes to my clit and starts nibbling on it. Oh that was so good! I was in heaven, he brought me all the way, I came on his face, just how he likes it, and that's when I moved him to my lips. I licked his long hard dick until it was a silver glow, then I put his big dick in my mouth. He tasted so good, he was so warm and hard in my mouth, his cock oozed some cum from his rock head and boy did I drink it, I drank all of him!" Yamato stirred, her pussy started to heat up and moisten. "I put him in heaven, I still can hear his moans and I miss his body pressed against mine, he was always warm and strong, and pretty good in the sack. I sucked him off and just wished that he came forever, that flavor, mmm. I'll tell you nothing beats that flavor, the flavor of a man, Yamato, you should try it. Anyway so after he came we went on to the main course. I tightened up before he came in so that he had to force his way in. I love it when he has to push his way in; it's more dramatic and entertaining. But he pushed and stuffed his big dick deep into me, mmmm was it good, so big, so thick, so warm, so, so awesome. We fucked from there, no other way to describe it, he rode me, I rode him, we rode at the same time, I rode him some more, then he over took me, and then we spooned until he was ready again and he rode me more. God that night was the best lovin' that we've ever done. We loved longer than ever that night, from twenty-two-hundred to o-five-hundred. I never wanted the night to end. It was too good. I miss him, I miss him so much."
"He never came back?"
"Oh he came back, every year he comes back. He has a family now, but, none of them know what we had. Actually, he's coming to the memorial tomorrow."
"Do you ever want him back?"
"I won't lie, I do, but I won't do that. He's moved on, I just wish that I could move on to someone else but he's still there, he's still there." There was a silence between them. "How'd you and Hisashi become a thing?"
"How did we meet? Oh he was assigned to me. He had just been moved from a Mogami cruiser as a navigator to me when I was commissioned. He was at first the only one nice enough to continuously talk to me. We bonded over the years and it moved from there. I remember our first time.., it was the night before I died."
"Wait you died!? You didn't just sink!?" Missouri was startled by this. Truly startled. "Do you know how hard it is to kill us? Titanic, she snapped in two and survived! The tanks, they've been shot, burned, whole pieces of armor disintegrated, and they still lived! What the fuck happened to you!?"
"She was shocked to death." Hisashi was woken by Yamato sensually caressing his crotch as he slept when Iowa was reliving her final bedding. "When the magazine exploded it discharged her electric life force, overwhelming it and extinguishing it from existence." Yamato forgot that he got out of bed.
"Mo this is my husband, Hisashi." They greeted each other. "How do you know that?"
"I talked to one of the mechano specialists. She said that is the only plausible way that could have happened." Hisashi then talked to Mo in English, occasionally turning to Yamato to update her on what was going on. They talked about what to expect, asked where everything is, and asked about what the plans were for the December seventh memorial. Missouri told him whatever she knew and complemented him on his excellent English. From there they just talked about their experiences, views from the opposing sides of their war, politics, current events, and the rising awareness of living machines. In the morning light of December sixth Yamato saw that the bridge over the well was indeed the memorial, the Pearl Harbor Memorial that sits over the USS Arizona hulk, the "weeping lady of Pearl" looked worse than Yamato did at the bottom. Hisashi said it was because of the light that shone on the Arizona and not Yamato.
"I wonder if she was alive, like us." She looked to Missouri, Missouri looked back and shrugged.
"I dunno. None of the vets ever mentioned it to me, even when I asked. They all were just, silent."
"Why do you guess?"
"Well, miss questionnaire, do you have your own answer?"
"I do, I think she was, and nobody talked about her because, well, look at her." They looked at the ship; there was extremely obvious evidence that she was mostly scrapped above the deck.
"Maybe, I think it's more for respect of her crew. Regardless if she was alive or not."
"There is a way to find out." Hisashi looked at them and disappeared inside Yamato. About five minutes later he and two other men carrying a large generator looking device with a long cable on top attached to two golden probes. The men carried the device to his trawler and loaded it on board. Then a woman with a laptop ran from inside to the trawler and climbed aboard. "Missouri, do you allow us to test a sample of the Arizona's hull?" She looked around; the entire harbor was closed to the public for the memorial set up operation.
"Hell, go for it." Yamato stretched her crane over her stern and dropped the trawler into the water. The trawler puttered over to the mostly drowned turret well and the team fired up the equipment. The woman opened the laptop, bored up a program, plugged a cable into the machine and nodded to Hisashi. Hisashi leaned over the gunwale and probed the metal hull. Missouri and Yamato glanced at each other unanimously.
To be continued.
Who Knows what Hisashi means?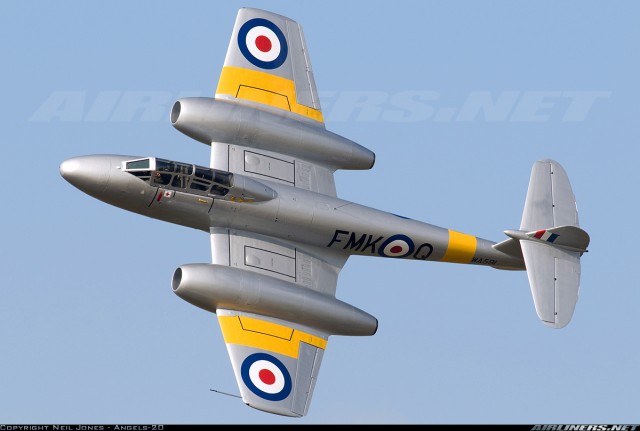 13:47 23, august, 1942
IT was about mid day, clear skies with a couple clouds clumped up towards the edge of the world, or at least what could be considered the end of the world at this height. Marvin was enjoying the sight, the sound of his hurricane's engine humming peacefully as he went. It was a simple patrol, nothing too serious as most of the German Luftwaffe was grounded from the heavy bombings the Americans where so fond of. However, the peace didn't last long as there was a sudden howl coming from directly behind him, twisting to see what exactly it was coming from he found that there was a plane flying right next to him.
It was an odd sight, and definitely German, the swastika on the tail made it blatantly obvious. The fighter looked like something out of the sea, almost like a shark, and with the twin rocket pods…no they weren't rocket pods, they where engines! The engines where belting out an almost hellish scream as orange flames poured from the back of each pod. Marvin was suddenly distracted from the engine as he saw what seamed to be an eye painted on the canopy, an odd place for paint, at least until the RAF pilot could have sworn he saw it move. Blinking to clear his head in the hopes it was just some trick of his mind, the eye then seamed to wink at him before the jet wiggled its wings and took off. The next thing marvin saw was a little black dot disappearing into the horizon followed by a stream of exhaust.
"what the hell was that and where can I get my hands on one…." He stammered before flipping over and hauling ass back to base to inform his CO of the new plane. It didn't matter whether that plane was for recognizance or not, the Germans where going to find some way to stick guns on it and shoot down anything in there way.
18:28 7, march, 1944
"s-sir! Your not supposed to be here! I-I will have to ask you to leave, now!" the MP said as he and another attempted to hold marvin back with little success. Ignoring the two MP's he forged forwards down the hall and finding a pair of double doors leading to a conference room.
"SIR!! Your not allowed here, they are in a meeting right now you need to wait in the lobby, in fact you need to evacuate the facility immediately! This is a restricted area!" the second MP said moving infront of the pilot and planting his hands firmly agasint the intruders chest to stop him from moving farther down the hall. Which resulted in the man being tossed agasint a wall and the double doors practically being kicked off there hinges.
"…the most recent…" the CO trailed off seeing marvin standing in the door, grim determination painted on his face as the pilot stormed his way to the general, slammed his fist on his desk and glared right into his eyes.
"you put me in that jet you have out side right fucking now or so help me I will take it my self." Steam was almost pouring out of the pilots ears as the engineers murmured to each other quietly. The MP's came in shortly after that and attempted to remove marvin from the room, until the CO waved a hand towards them.
"Your looking at the biggest court martial I think I will have ever given in the history of my career. Do you understand this?" he responded as marvin didn't move and kept his steel gaze on the generals eyes.
"I like your determination, whats your name soldier?" the CO asked as Marvin didn't even flinch.
"sergeant Marvin Struthers." He replied as the general smiled slightly.
"Williams, when is the next test flight."
"i-I, tomorrow at 17:00 hours." The engineer said as the CO nodded slowly and looked back at the sergeant.
"looks like you got a date with 6 ton experimental fighter, you crash it and you will regret it until the day your rotting corps is finally put 6 feet under ground. that is, if we aren't washing you off the runway." Giving a quick salute marvin thanked the general before turning around and practically sprinting out the building and only slowing down when he was standing out side the hanger holding the experimental plane…
Annabelle was resting in her hanger, some of the technicians where running post flight checks, refueling her and running the data they had received from that days test flight. She didn't like having a pilot, they where heavy, and none of the ones who had taken her out into the sky had any idea how to fly her at all. The last three pilots had panic attacks when they attempted to do something out of there comfort zone. One of them even blacked out, the other two got a dose of chloroform vapors and dragged off sight, much to her delight. She soon started to doze a little dreaming of the sky as she flew through the clouds in sweeping motions, rolling lazily through the bright blue sky.
She was suddenly snapped back to reality as a door was slammed abruptly. The technicians moved towards the hanger doors as she quickly re-hid her eyes and mouth as the commotion near the door grew closer. Confused by the chaos she kept an eye on the group as a single man broke from the group and she sighed seeing his flight suit.
'another pilot, great…' she mulled to her self as she rolled her eyes behind the see through panels that covered them. Until she saw the look in his eyes. They where a blaze with determination, the chocolate brown pupils burning a hole right through her as she shivered. Her entire being felt hot as a part of her which she had suppressed ever sense she became conscious was tingling in the back of her mind, her landing gear almost gave out on her as she struggle to stay up on all three wheels. A small little nook on her under side, about half way between her tail and wings, started to drip a silvery liquid that looked akin to mercury.
The Gloster Meteor was sitting in the center of the hanger in all its glorious silver color, the lack of paint accenting the appearance of the jet. The light coming from the lamps over head caused the smooth metal to shimmer like the surface of the ocean. her twin engines glistening in sharp contrast with the black holes of her intakes. Both of the De Havilland engines where built into the wings looking as if they had been skewered on each side rather then part of the actual wing. Moving closer to the metallic beast the sergeant placed a hand on the craft, just beneath the canopy on her left side. Oddly enough the metallic side felt warm, and as if it was almost alive and moving beneath his touch. All the while Annabelle was having trouble containing herself, the fell of his hand on her left cheek was sending spasms through her tail.
Sliding the canopy back marvin climbed up to position him self in the pilots seat. The cockpit looked semi familiar, a little alien, and all of it sending shivers down his spin, eager to start learning the new configuration, he climbed straight in. taking his seat and placing a hand on the flight stick. the technicians where attempting to talk the pilot out of the aircraft, until one of the MP's arrived and informed them of the new pilot, currently sitting in the cockpit learning what every button and switch did. It was going to be one hell of a crash course, but being able to fly the beautiful jet was more then enough reason for marvin to learn every little thing he could about its controls.
Annabelle was surprised at the feverish state the pilot was in when he sat down in her cockpit and eagerly poured his attention into each of the switches and buttons. She was worried, confused, aroused and part of her loved it regardless. His attention to her every switch was turning her on, his hands sailing across her controls with skill and precision of a skilled pilot. Part of her wanted to leave the hanger and fly, throw him into the deep end and see if he could swim. She resisted that urge and let him work her controls over, the sensation causing her landing gear to shake as her entrance dripped with her growing arousal. Though her fantasy was short lived as the mechanics descended on the pilot in an attempt to remove him from the cockpit, finally over coming the shock of the sudden intrusion of there work. she wanted to complain but if the pilot found out about her before he flew her, he wouldn't even get a chance to prove himself.
Putting up a strong resistance to the mechanics, actually breaking two of there noses before the MP's arrived and informed the technicians of the situation as they backed off partially. Though they kept trying to tell marvin what each of the controls did regardless of his arguments against there help. Soon he was forced to retire to a bunk for the night, though he stayed there shortly before dressing and returning to the hanger. Once again climbing into the cockpit and going over the controls again and again to make sure he had them burned into his memory before falling asleep in the pilots seat. Annabelle was against the prospect of the pilot sleeping inside her, but there was no way to extract him with out him waking as each time she had tired to pull him from the seat he would stir. When morning rolled around Marvin and Annabelle both woke eagerly, the prospect of the test flight exiting the two, in more then one way.
"Aright Struthers your up, and try not to break it, your flying a bloody expensive plane." One of the lead mechanics said as the hanger doors opened and Annabelle engine spooled up in excitement. It wasn't just the cost of the plane that concerned the engineers who worked on the plane, it was the fact that they had discovered she was alive, and could feel pain.
"bah, no need to worry, I know my way around a fighter." Marvin replied as the Gloster meteor chuckled to her self slightly, her engines whining a little louder as he gave it more fuel. "aright sweet heart, lets see what you can do." He muttered closing the canopy as the fighter rolled onto the runway, engines scream starting to drown out everything else.
"I want a nice easy run, take her up, do a couple of maneuvers and then land, you got that Struthers?" the general said over the mic as the pilot gave the thumbs up and gunned the throttle catching the meteor off guard as she was suddenly thrown down the run way much faster then any of the other pilots. Marvin loved the feeling of how fast the jet could go as he was slammed into the seat and pinned against it while he pulled back on the stick lifting the experimental fighter into the air and towards the clouds. There was a couple curses and annoyed yells in his ear from the general and the others who where watching, but the pilot didn't care, he was sitting a jet climbing towards 2 thousand meters faster then any prop plane could take him. Marvin ran through a couple maneuvers, but did them a little more aggressively trying to push the plane to its limits.
"so, how fast have the others managed to get this plane to go?" the pilot asked leveling off and eying the speed dial. He was at about 280 miles an hour at the moment when one of the technicians chimed in over the radio.
"so far no one has gotten over 320 before we tell them to come back and land as there nervs get in the way, BUT! I highly suggest you avoid going over that being as we haven't tested the airframe past that speed." The man responded as marvin nodded slightly.
"aright I solemnly promise I wont go over 320, you have my word." The pilot answered giving a sly smile as Annabelle shivered, she knew what he was going to do and she loved it. His hand resting on the throttle, gripping it tightly in anticipation before pushing it open fully, the twin engines roaring in response as the speed dial continue to climb faster and faster. In a matter of seconds the two where rocketing through the air at 400+ miles an hour, both screaming there heads off in joy. Marvin was experiencing the biggest hard on he had ever had in this life, Annabelle on the other hand felt like she would reach her peak and loose control at any moment. She was forced to slow down to avoid loosing control, at this speed 2 kilometers wasn't much, and she would rather avoid the risk of being a chard corps.
The pilot was starting to grown on her though, and she knew what she wanted, and she was going to try and get it when they got back to the airfield. Her flaps and rudder twitching in excitement before a transmission sent specifically to her knocked her down a notch or two.
"aright Annabelle, gas him and bring him back, I think that's enough for today." She heard the general say over a closed radio channel which the pilot wouldn't be able to hear. So far the only time they have said that, the pilot failed there little tests and was probably going to be dropped off at some base and told a BS story so they don't ask any questions. Agreeing in a disgruntled tone, her joy having been shot down for the time being as she was starting to get a little low on fuel. Opening valve to the cockpit she released a gaseous form of chloroform which quickly took its toll on the pilot as he slumped over in his seat.
The meteor flipped over and flew back to the airfield to be refueled and maintained, the fate of the pilot on the other hand bugged her greatly as she was reluctant to let the one person who managed to make her feel so good disappear. during the flight back to the airbase she came to a conclusion and smiled mischievously as she landed. Her manipulator arms wrapped tightly around the unconscious pilot as she touched down and slowly made her way to her hanger, both engines winding down slowly.
"aright Annabelle, if you can pop the canopy we will take care of Struthers here and run you through your usual maintenance." The head technician said as he approached the jet her engines spooling down to an almost inaudible hum.
"nope." She replied shaking the front of her fuselage and tightened her grip on the pilot, 'accidentally' feeling the bulge at his crotch. she had plans for the pilot and the lab coats weren't going to get to him before she did.
"what do you mean nope? This isn't like you at all, normally your shoving them out of the pilots seat as soon as you touch down on the runway." He said as the others arrived, a few of them in lab coats to collect the unconscious pilot for testing and then most likely dropping him off some where.
"this ones different, so bugger off, your not getting your hands on him until I say you can." She answered in a slightly annoyed tone, eager to clear the hanger and be alone with Struthers, to not only reveal her self to him, but to 'reveal' her self to him.
"If you would please hand over mister Struthers we can perform our tests and be finished." One of the lab coats said looking at her clipboard which most likely had a list of things they wanted to poke the pilot with.
"shes being stubborn for what ever reason at the moment." The technician said as the lab coat looked up at the living plane and frowned.
"is she now?" the lab coat asked as Annabelle gently tightened her grip on the unconscious pilot, some of the people in the hanger attempting to open her canopy and remove the pilot.
"Yes, hes mine and you cant have him, this testing was to find a pilot who could push me to the limits and find out just what I can endure. He is more then capable of doing that." She replied swatting away one of the men who where attempting to pull her canopy back.
"That's true Annabelle…but I would rather not risk loosing you in the process, we have put considerable amounts of time and money into your creation, the Germans are years ahead of us with there jet technology and we cant afford to take two steps back for every step forward we make." The general said in his booming voice as every one in the hanger backed away from him and the jet at the same time.
"If that happens then so be it, BUT, this pilot stays with me, no exceptions period. All the other pilots so far have been to afraid to see what my full potential is, this one seams addicted to pushing me to my limits and trying to break them." She replied as the general paused, looking between Annabelle's eyes and the unconscious pilot in the cockpit. Thinking over the issue at hand the general paced in the entrance of the hanger, every ones eyes following him curious to know what he would say. coming to a stop he sighed and looked at Annabelle.
"Very well then, I want every one out of the hanger as soon as possible, finish what your doing and get out." Walking towards the meteor who was now smiling a little he stopped and gave her a stern look. "you reveal you're a live to him and see what happens, if he panics, hes out and your getting a new pilot before tomorrows finished. Am I under stood?" he finished as Annabelle quickly nodded understanding what the general was expecting of her.
"yes sir!" she replied giving a quick nod as he turned on a heel and made his way out of the hanger, followed by most of the others. The few who lingered in the hanger quickly refueled her before they soon followed the others and closed the hanger doors behind them. Now it was just up to the pilots reaction when he woke up, pulling the man from the pilots seat she placed him on a bench and waited calmly Struthers to wake. She didn't have anything special planned, she was going to unveil herself and hope his reaction didn't involve a new pair of undergarments being needed. Eventually Marvin stirred as he sat up on the bench shaking his head in an attempt to clear it from the fog that still lingered. Sitting up he was met by a feminine voice greeting him.
"Hello, I am Annabelle." The voice said as Marvin paused scanning the hanger to find the source of the voice, his eyes soon finding the meteor smiling cheerfully as her eyes scanned him up and down quickly.
"oh…hey… I am Marvin Struthers, nice to meet you Annabelle." He replied blinking once again and focusing on the plane once more scrunching his face in confusion. "when did you get eyes and a mouth?" he asked rather abruptly causing the Gloster meteor to laugh relieved and a little happy with his reaction.
"I have always had them, I just kept them hidden up until now, being as you weren't supposed to know about me. at least not for a while." She answered as Marvin frowned and stood up, calmly walking towards the plane he stopped and examined her a little more closely.
"and what do you mean by that?" he asked walking around the aircraft slowly until she coughed at him.
"I would prefer you stay, in front of me if at all possible, and the reason is because of how…rare my species is." She said as marvin walked towards the nose of the plane once more. "which is why most who find out about us, living machines tend to panic. And that is why I am extremely confused about why you haven't done the same as them." She finished as he paused and smiled a little.
"well, you wouldn't be the first of your kind I have met." He answered taking a seat once more.
"oh? And who might this other living machine be that you have meet before then?" Annabelle asked keeping her eyes on him and wondering if she might have to compete with another machine over the pilot.
"no idea. But it was over northern France, standard patrol when suddenly Me-262 shows up out of no where, gives me a wink and wiggles his/her wings before screeching off towards Germany." He finished as she arched an eyebrow at her.
"and that was it?" she asked a little confused as Marvin nodded slowly.
"yep, that was it, the only thing that happened with living machines and now its kind of nice to meet one in person, and the fact I have had an obsession with jets pretty much ever sense that point.
"oh…?" Annabelle asked in a rather teasing voice, the sound of her interest growing slowly with her lust.
"mhmm, pretty much the reason why I am sitting here in front of you right now, hell I was looking at one hell of a court marshal just to be here and fly you." He finished smiling at her.
"is that correct?" she asked in a slightly growling tone, her manipulator arms twisting in an attempt to stay her desires.
"oh yea, I was practically wanting to fuck a jet at that point after I first saw it." Marvin said truthfully and not quite realizing the impact of his words as he was suddenly knocked off balance and found him self much closer to the jets fuselage.
"well, you have the chance now, so why not take it?" she panted pulling him a little closer to her mouth, her engines spooling up slowly with her excitement.
"I don't…what the fuck why the hell not, I will probably get to do everything else with a jet and my luck with women is shit." He replied feeling one of her hands making its way into his flight suit.
"that was quick, now lets get you out of this." She hissed eagerly tearing at his clothing which quickly disappeared, before Marvin could protest Annabelle was silencing him with her mouth. any other questions he would have had disappeared quickly as the taste of her silvery saliva consumed his mind to a point, electing a different question which quickly disappeared in the interest of enjoying the moment.
"Fuck that was a good kiss…" marvin said as they parted a little shorter for breath, his heart beating away in his chest as her engines screamed a little louder.
"and there's more to come." She teased one of her hands eagerly stroking his member.
"well fuck me." he muttered interested to see what would be happening next.
"that's the plan." Annabelle replied before gently kissing his chest before positioning him in such a way that his member was easier for her to get at.
"I walked right into that one…" marvin said as the Gloster meteor had basically lost interest in what he was saying and was now focusing more on the rock hard shaft inches away from her mouth. finally taking note of the situation at hand marvin paused as he turned a bright red. "w-what the hell are you doing??" he asked quickly eyeing her as his member got closer to her parted lips.
"having a taste of the main course." She answered as her tongue coiled around his hard cock sending a shiver through the pilot at the sudden sensation of her tongue.
"f-fuck!" he stammered placing his hands on her nose cone to try and steady himself even though her arms where doing a much better job at that. Moving her tongue slowly at first she soon pulled the pilot into her mouth and tightened her grip around his member. Letting it sit in her mouth for a short while, the feeling pouring through her airframe and causing her engines to scream a little louder in excitement. Marvin was about to speak until Annabelle started to move him, slowly at first but gradually building up speed. 'g-god damn this is amazing!' the pilot thought to himself as the pleasure continued to grow in his groin. Each thrust causing a little moan to escape as he was used as a sex toy for the time being.
"i-I ca….ca…" he tried to warn as Annabel changed her focus from his shaft to his face her engines kicking up dirt and scorching the ground as his expression caused her lust to skyrocket. Curious to hear what he had to say she slowed and sensually pulled his shaft from her mouth, just in time to have a thick rope of his seed soon followed by a few more, land on her fuselage.
"oooh!" she cried in excitement before lapping at the creamy fluid on her face.
"h-holy fuck…." Marvin gasped trying to catch his breath as he was let down to the cold grown to rest, the meteor a little to focused on the new substance.
"mmm, delicious." She cooed collecting the rest of his seed and eagerly cleaned off his deflating shaft not wanting to waste a drop.
"bloody hell…just…give me…a couple minutes…" he muttered thinking that she was tying to get it back up again.
"why?" she teased cleaning off the last little bit of his seed before picking him up once more in her arms. "I have a little plan for you, if you don't mind returning the favor." She teased slowly pulling him beneath her airframe, a little curious, he eyed her underbelly as she drew him closer to her tail. Soon a small opening in her underside came into view, a silver liquid was flowing from the slit as she brought him closer to the opening.
"w-wait, is that..?" he started as Annabelle giggled pushed his head towards her nether.
"mhmm, now give it a taste and see how you like it." She replied lowering her self down towards his face, her engine pods soon resting on the ground. cautiously he extended his tongue towards the four inch long line that dripped the hot liquid onto his face. swallowing dryly he pulled himself closer and gently licked the smooth and soft flesh, it was hot and nearly burned his tongue but in the same instance he tasted her fluids. The flavor caused Marvin to tingle as the warm liquid flowed through his body quickly followed by a wave of heat that kicked his reasoning out the window. Before he knew what was happening Marvin found him self feasting on the living machines slit eagerly drinking down the silver liquid as it poured from her depths.
"aaaaaaaaaah! Yes just like that! Don't stop!" Annabelle hissed arching her back and pushing his face into her nethers a little harder as his tongue slipped into her folds and teased a much louder moan from the horny plane. The more he teased her the more fluid seeped from the living machine which only drove him deeper inside of her folds, his tongue dancing across the soft warm flesh. Making sure he had a firm grasp on her airframe he moved his tongue faster, lapping and licking at the hot liquid that was proving to be the beginning of an addiction. 'She made me cum, its only fair I do the same to her.' he growled to himself as Annabelle's moans and cries of pleasure only caused the pilot to lust after the jet even more.
The twin de Havilland engines roaring with her excitement, the temperature, and the size of the scorch marks on the ground growing with each little lick and kiss that Marvin made. It wasn't long before his merciless assault overwhelmed the meteor, her engines flaming out as she cried out in pleasure nearly drowning the pilot in her fluids. Taking her juices by the mouth full marvin tried to gulp down the flood of liquid silver before moving away coughing and sputtering. Laying beneath the jet fighter marvin inhaled deeply and caught his breath enjoying the tingly feeling that was flowing through is body at the moment.
"ah….oh! i-I am…so …sorry." Annabelle panted, her engines starting up again and staying at a low hum. Marvin coughed again and chuckled patting her underbelly slightly.
"its… perfectly alright, I shouldn't have been so greedy." He answered kissing her underbelly and spinning himself around, Annabelle's fluids having revitalized him to a point. "now then…" he paused smiling at the jet who had moved just enough to see him. "…shall we go on?" The tip of his shaft gently prodding at her underside exciting her once more as her engines continued to spool up once more. she wiggled in excitement as his prodding member rubbed against her warm belly electing an excited cry from the lusting plane.
"OH YES! Yes yes yes!!! COME ON MARVIN! TAKE ME!" she growled one of her hands firmly grasping his member and pressing the tip agasint her moist nethers. The pilot inhaled sharply as his cock started to pierce her folds gently spreading her wet lips, the head disappearing completely inside of her.
"h-HOly FUcK!!" Marvin hissed as her cave wrapped his shaft in a tight and warm grip. Annabelle moaned in pleasure as she held her pilot tightly in her arms, her hands sliding into his.
"That's it my love…" she whispered slowly lowering her self onto his cock which eagerly twitched as he pushed farther up into her and hten slowly pulling out. "Nice and slow." Marvin grit his teeth as the pressure around his shaft started to swell, her folds clamping down on his shaft as he made shallow thrusts into her, though gradually building speed and depth with each one.
"Oh Y-YES! Fuck me harder!" she growled starting to slam her tail into his pelvis ridding her pilot eagerly as her engines roared louder with each thrust.
"YE-YES MA'AM!!!" he replied gripping onto her hull tightly before slamming into her hilting his cannon into her folds as she 'hopped' on her landing gear in surprise.
"OH YES!!!" came her reply as she slammed her self down onto him once more as she held him tightly against her under side. Marvin pulled out as she pulled up and his shaft popped free for but a moment before she had pulled it deep inside her once more and continued to force her self down on his shaft as they vigorously drove closer and closer towards the edge of climax. Their combined movements bringing Marvin closer to finishing as he realized Annabelle wasn't nearly as close as he was to the edge of finishing. Sliding a hand along her belly he reached towards where they where connected to find a bump at the top of her entrance, smiling to him self between moans he gently pressed his fingers against the button. Annabelle gasped above him as her engines screamed with her skyrocketing pleasure, it wasn't long before he made a final thrust which she allowed to go much deeper then any others before it. A little shocked at the sudden chance in texture marvin lost it as he held on to her tightly his cream pouring into her depths as she clamped down around him screaming in pleasure.
"YES!!! FILL ME WITH YOUR CUM!" she screamed as the flood of seed into her depths, her engines flaming out as her walls pulsed along his length milking him of everything he had to give. Gritting his teeth as he was rocked by the strongest orgasm he had ever had, the shear pleasure causing him to go numb as the only thing which held him up where her arms. Her juices soaked marvins waist as she managed to hold in the cream she was so interested in keeping. It sent a thrilling sensation through her body, not being sure if his seed was potent enough to take with in her womb or if it was a futile attempt, in the end she didn't care both her and her lover where satisfied.
When they both regained there senses from the overwhelming bliss they shared she gently caressed her lover holding him tight to her belly. Marvin wriggled slightly still lodged firmly in her depths, realization struck him, his brain piecing together the potential severity of what just happened.
"f-fuck! I am so sorry!" he said quickly as Annabelle looked in his direction quizicaly, her hands still playing with his hair gently.
"whats the matter?"
"i-I fucked up, I am so sorry I didn't mean to…" he stammered trailing off slightly.
"finish inside? Its perfectly fine, I don't know if its even possible for you to impregnate me…" she paused shortly giving him a few reassuring stokes her airframe humming slightly in joy. "And If you do, well, I would be more then happy to raise a child with you." She finished holding him tightly agasint her underbelly.
"if you say so…" he answered kissing her underside, the warmth, gentle vibrations and her loving caresses easing his panicked mind. "I guess that leaves nothing to do but play the waiting game."
"And do tests, the least interesting thing I want to do, But I think getting to ride my test pilot makes up for that." She teased as Marvin chuckled and patted her belly.
"I think that sounds like something I can live with." Came his response as they wished each other a good night and drifted into the waiting arms of exhaustion. They embraced lovingly as they dreamed about the days to come and what they might hold in store for them.
Well that was fun!
I enjoyed writing this and i hope you all enjoy reading it! feed back is much appreciated, Thank you for reading and i should have the three way story finished relatively soon -hopefully- not to mention the four+ other stories i have rolling around in my head at the moment.